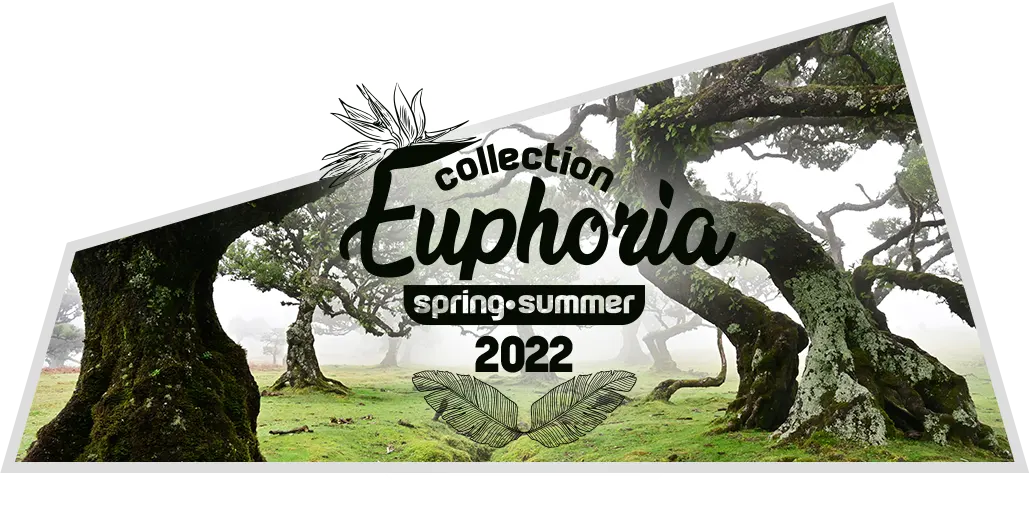 Euphoria collection 2022
We present the latest Nessi collection – get to know the joy that flows from sport! Let the hot energy of our summer colors propel you to act every day. Do you want to have sweltering summer and bathed in sunlight beach at your fingertips? Or maybe you prefer to move to tropical paradise, filled with the scent of exotic flowers? Let's go, everything is possible with Euphoria! Luscious colors and floral motifs are our invitation to training. Running, cycling, fitness – these activities cause that you still have an appetite for more and a smile does not disappear from your face. Let positive emotions run through your veins: jump into spring with Euphoria!
Colors and patterns of Euphoria
Energetic spring and sunny summer evoke wonderful associations in us. The very thought makes you feel the warmth of the sun on your skin, you remind yourself a picturesque cove and dream of a tropical wilderness. Euphoria reflects these memories and dreams of warm days. Our exotic motifs bring joy, freedom and love for sport. We want you to find yourself in them and fall in love with new patterns of Euphoria collection! What have we prepared for you this season?
Banana are exotic leaves painted in shades of green and pink with sunny orange accent. Mosaic Aqua is a composition of elements in soothing shades of blue and gray, bringing to mind the reflection of the jungle in the water surface. Euphoria also brings a new edition of Selva pattern: in Tropicana version captivating exotic flowers, lush green leaves and predatory leopard print interwines. New Mosaic Paraiso is, in turn, a feast of summer colors straight from paradise: do you feel the joy that overwhelms you? This season also well-liked Poppy pattern returns: a sea of delicate poppies and irises waving in the wind.
If instead of cheerful, colorful compositions you would like more subdued patterns that still refer to the exotic paradise, get to know Verano. These are four sublime propositions for enthusiasts of minimalism: we combined botanical drawings with expressive colors. This season also belongs to Shiny proprietary embossing which will complement your stylizations. Euphoria brings with itself two brand new, very energetic and fresh versions: Shiny Red and Shiny Orange.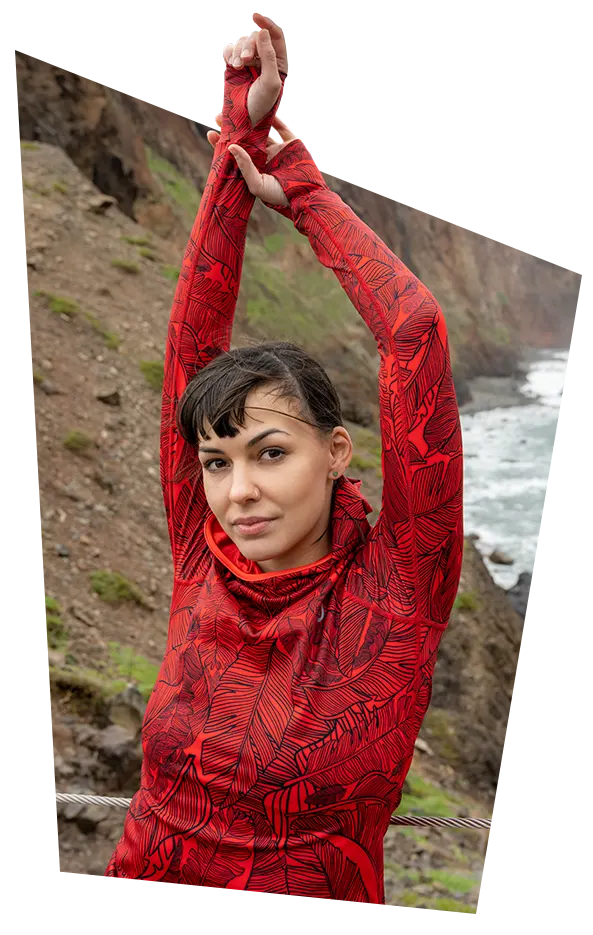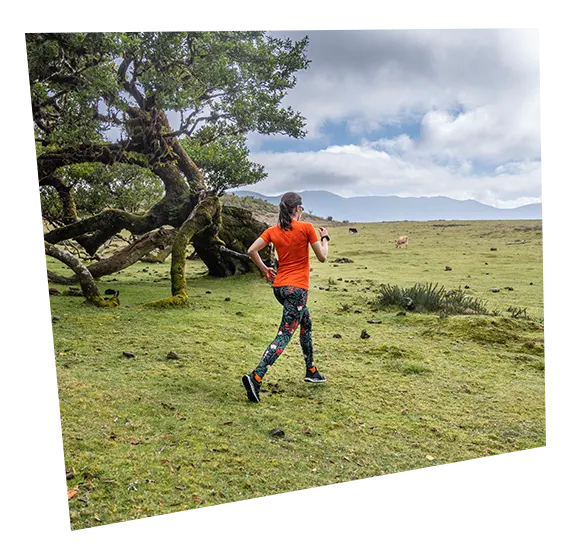 Message of Euphoria
Our new collection brings the joy flowing from practicing sports!
It is time for a great feast of those who are in love with life and activity! What counts is the pleasure that comes from running, training, cycling – satisfaction you get from the time you spend taking care of yourself. We want to convey positive emotions to you, cause that smile will appear on your face and show that sport is primarily a factory of endorphins: factory producing happiness! Euphoria is original patterns, energetic colors and excellent quality, as well as materials that will support you during training.
Feel Euphoria and enjoy sport!
Banana
Intoxicating combination of pink, green and orange will take you straight to summer days! This endorphin coctail will keep the energy running through your veins. Train in Banana pattern to revel in elusive summer wind which caresses your face. Discover a hitherto unknown path: you will be enchanted by paradisiac flowers and banana leaves shimmering in the sun. Do you feel euphoria at the very thought? Phenomenal Banana pattern excellently harmonizes with Shiny Orange and its colors contrast best with Shiny Black. Juxtapose it also with our wear from Ultra collection.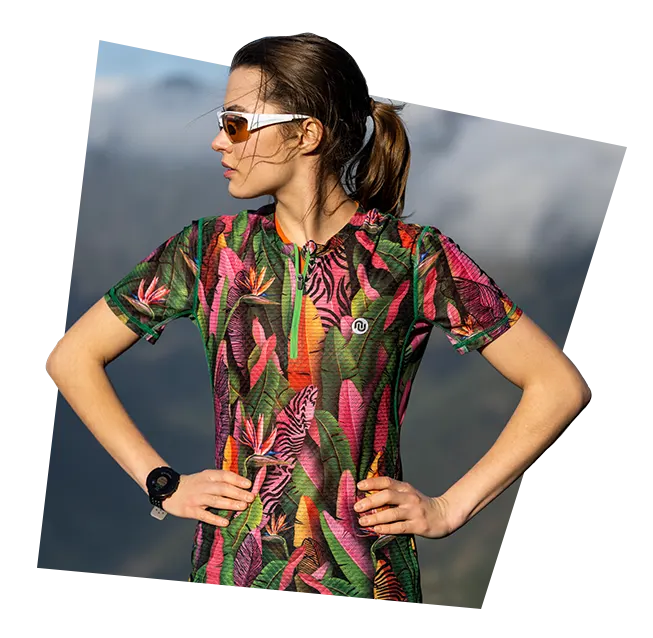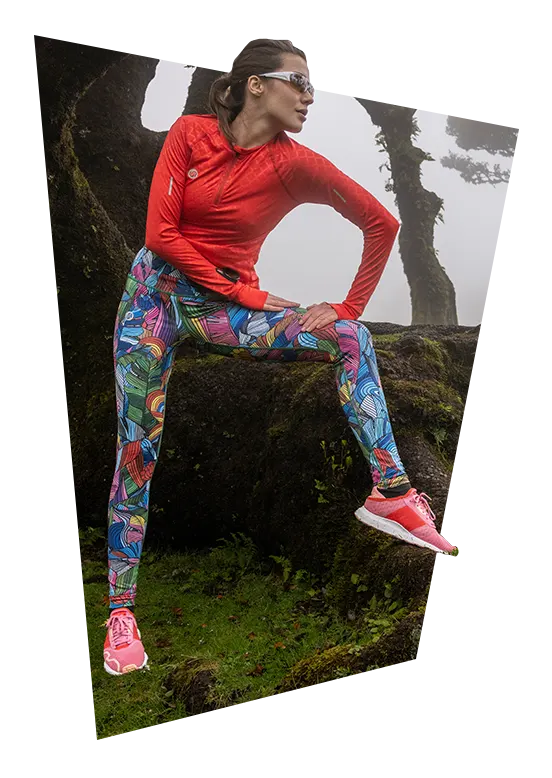 Mosaic Paraiso
There is real power in colors – draw from it by handfuls! Pleasant rustle of leaves, golden sun's rays, sand under your feet – we are taking you to a tropical paradise. Let the warm wind wrap around you, dancing among the colorful leaves of Mosaic Paraiso. Joy, excitement, euphoria – they accompany you during training. You will find these emotions in our blaze of luscious colors. Orange, red, gray – colors from which we composed this mosaic you can also find in Shiny version. Create exceptionally matched stylizations.
Mosaic Aqua
Do you dream to plunge into the ocean that will refresh you on this sweltering day? Experience the amazing spectacle of colors! Mosaic Aqua weaves together soothing shades of navy blue, gray and blue. It is the jungle that is viewing itself in clear waters to invite you to training: 3, 2, 1 – start! You can be certain that this day will be successful! This harmonious combination of colors presents great with our propositions from Shiny series: Shiny Royal Navy and Shiny gray. Create excellent stylizations by combining this pattern with Ultra wear.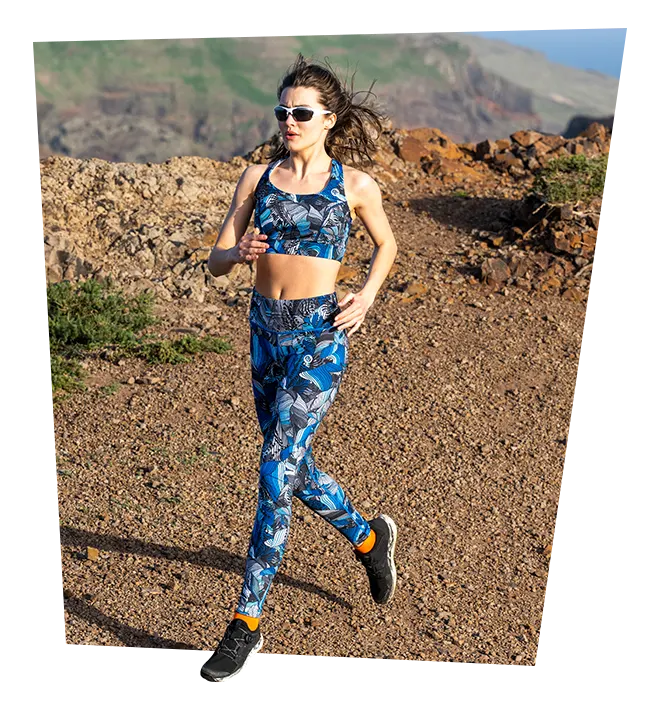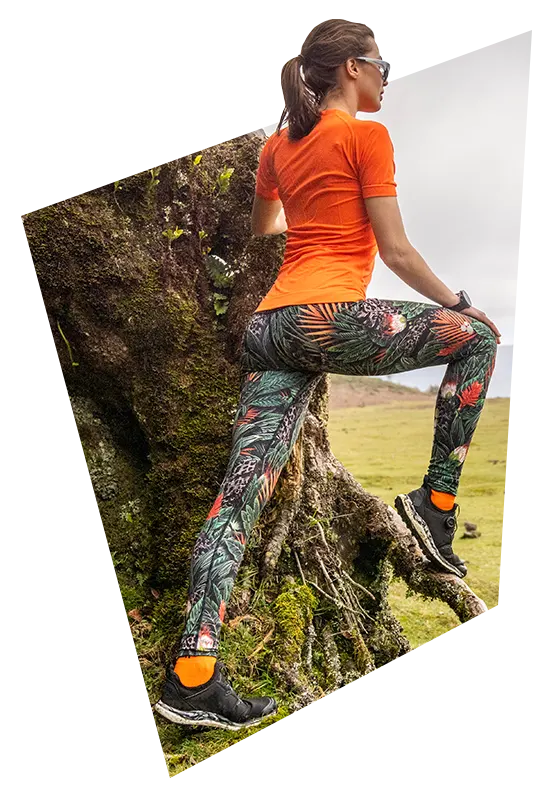 Selva Tropicana
Wild, liberated and self-confident – Selva Tropicana suits you ideally! Rush through the tropical forest, chasing the indomitable panther: everything is possible in our jungle! Draw energy from the primeval forest, its dark green leaves and intensively orange flowers will propel you to action! Run up the hill and shout with all your strength – give vent to the joy you feel! Selva Tropicana is a reference to our bestseller Selva Sand pattern from 2020. Create extraordinary stylizations by combining it with original Shiny Orange and Shiny Black original embossing or the wear from our Ultra collection.
Poppy
Fiery energy of orange poppies spurs you on to action: one look at the poppy pattern and you're already smiling at the thought of training. Warm rays of the setting sun heat your skin and the scent of flowers hovers in the air. The path leads you to the top and the sea of poppies and irises stretches at your feet. Moved by a gentle wind, they make you think of ocean waves. You feel joy that you could see this spectacle! Create matching combinations by putting together Poppy pattern with Shiny Orange and Shiny Royal Navy.