SUSTAINABLE DEVELOPMENT
Everything we do, we strive to do responsibly and with care for nature. Nature constantly inspires us and drives us to action. We believe that it is our duty to do everything possible to protect it from degradation - it is the most beautiful and important common good. We bet on sustainable development and make conscious choices so as to reduce our impact on the natural environment:
Innovative solutions
We use biodegradable, recycled and environmentally friendly materials in the production of our clothing. We are constantly looking for innovations to make even better use of technology in the service of nature.

Made in Poland
We manufacture 100% of all our products in Poland. Thanks to this, we have full control over every stage of the production process, maintaining the highest quality and reducing the production of carbon footprint.
Ethical choices
We take responsibility for all our actions. We obtain materials, raw materials and yarns from reliable, ethical sources. We bet on quality - we use the services of only verified suppliers who have appropriate certificates. We believe that even a small change makes sense.
Less waste
We operate according to the philosophy of less waste. We use the best materials, and in the production process we take care of every detail - in order to optimally use resources. Our clothes will serve you for years. And when you decide it is time for new ones, you can resell them, giving them a second life. Giełda Nessi.
WE ACT CHARITABLY
We see what is happening around us and are not indifferent to socially important initiatives. We also organize numerous actions ourselves, which are an opportunity to activate the community, emphasize the role of sports in preventive health care and bring joy of active time. This is deeply rooted in the DNA of our brand. An example is the cyclical sports events "You run, we donate". We turn the kilometers run by the Nessi community into real action: money. We also support smaller and local initiatives. See what was going on with us in 2022: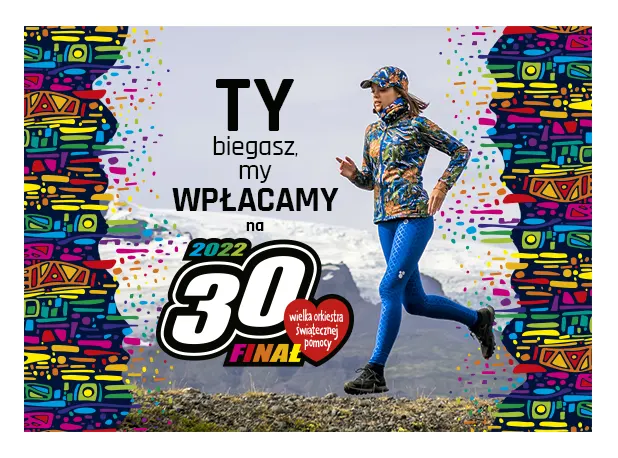 You run, we donate to WOŚP
In January, we organized a running initiative on Strava with the series "You run, we donate." Together we ran 203,587 kilometers. We also donated unique items for auction. The total amount of support for WOŚP is PLN 23,944.21.
Marathon for Ukraine
Our next charity event took place at the turn of March and April. Nessi community ran over 421,900 km on Strava, and we donated a total of PLN 38,000 to the accounts of 8 foundations working to help Ukraine.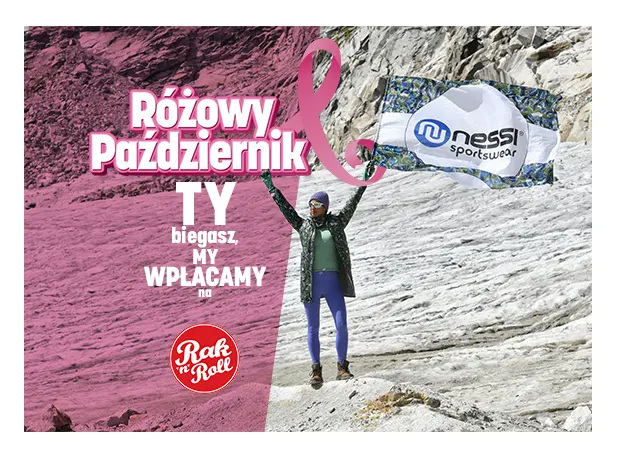 Pink October
October was marked by our action for women affected by cancer and breast cancer prevention. We organized another running campaign, in which Nessi team ran 300,000 km. As a result, we donated PLN 15,000 to Rak'n'Roll foundation.
We are there where we can help
During the year, we decide several times to support various initiatives in kind. We donated thermal underwear for soldiers from Ukraine, we support kids from orphanages with hats and warm socks for winter, and we supply animal shelters with materials for warm blankets.