ULTRA BREATHABLE WEAR
Perfectly breathable, ultra-light and ultra-durable – this is what makes our Ultra collection stand out. In this wear line you will find not only functional shirts and boxers, but also comfortable top, multisport leggings and breathable underwear. This is the clothing that must be found in the wardrobe of every active woman! All models of Ultra line are designed for intense effort. They are characterized by excellent breathability and thanks to the perfect fit of the soft knitted fabric they give the feeling of a delicate mist on the body, thanks to which you will retain full freedom of movement. Shirts have been equipped with an innovative system of 3D channels that efficiently wick away moisture, leggings with professional body shaping zones, and underwear with Hygiene Flow system – helping to protect you against intimate infections. Ultra wear and underwear are the maximum support of technology during your training: try them out on hot spring and summer days.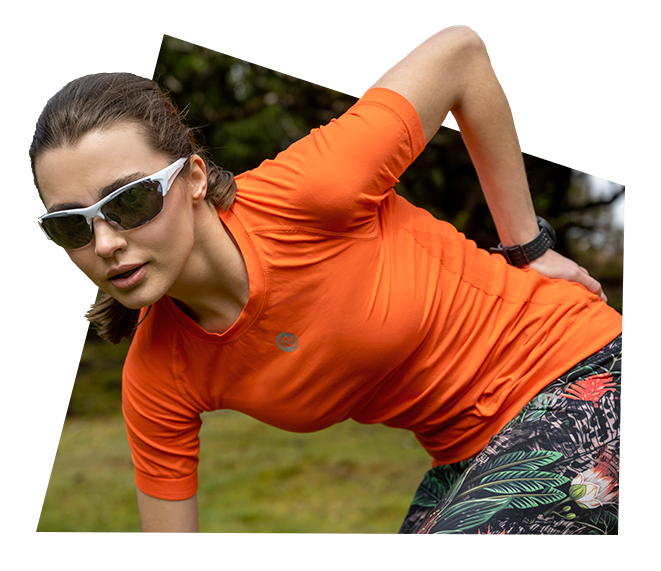 GET TO KNOW MODELS OF OUR ULTRA WEAR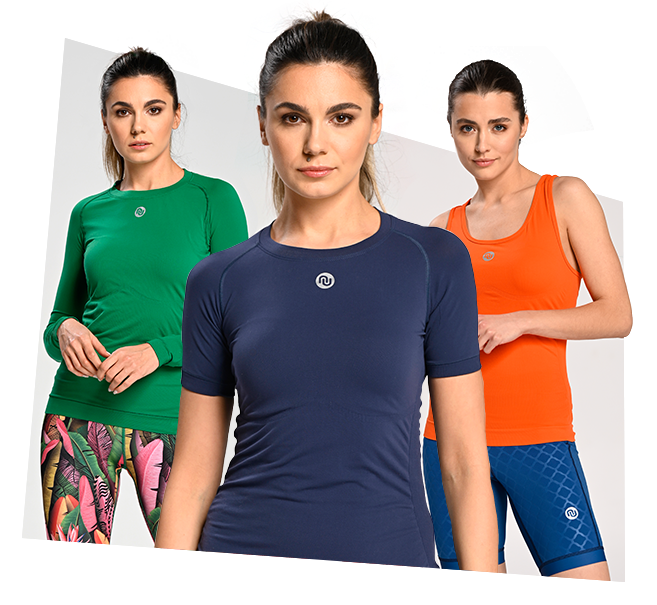 ULTRA SHIRTS AND BOXERS
We have prepared for you four models of shirts that will work well in the most demanding conditions. Breathable Ultra short sleeve shirt is our flagship proposition that is like a second skin. For your convenience, it is finished with non-pressure welts. You can also find this model in our longsleeve version. Both shirts maintain optimal body temperature, do not absorb moisture and wick it to the outside, they are light and airy. According to your preferences, you can also choose one of our shirt cuts: classic boxer or built-up boxer.
NEW IN ULTRA LINE – TIP AND LEGGINGS
In SS2022 season, we have expanded our Ultra wear line with a novelty that will be perfect for running training, ultra competitions or fitness: multisport leggings
Breathable, high-waisted multisport leggings will work well during various types of activities: try their unique construction with shaping and slimming zones and perforations on the legs.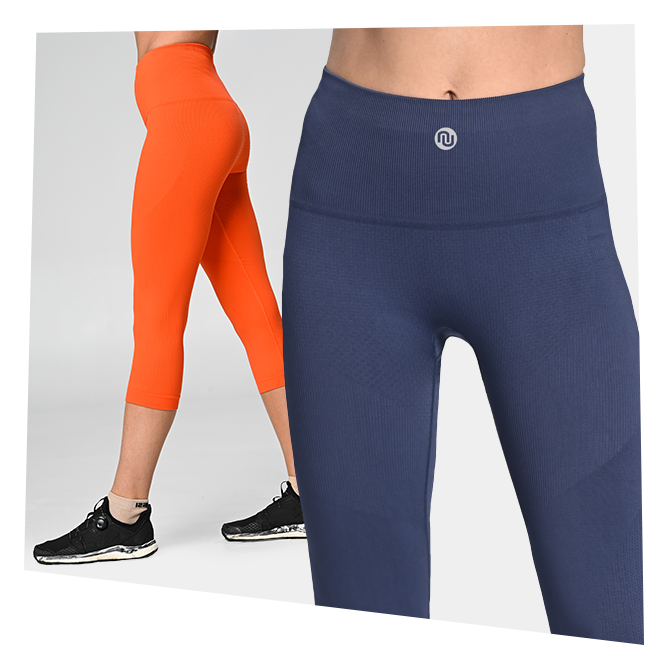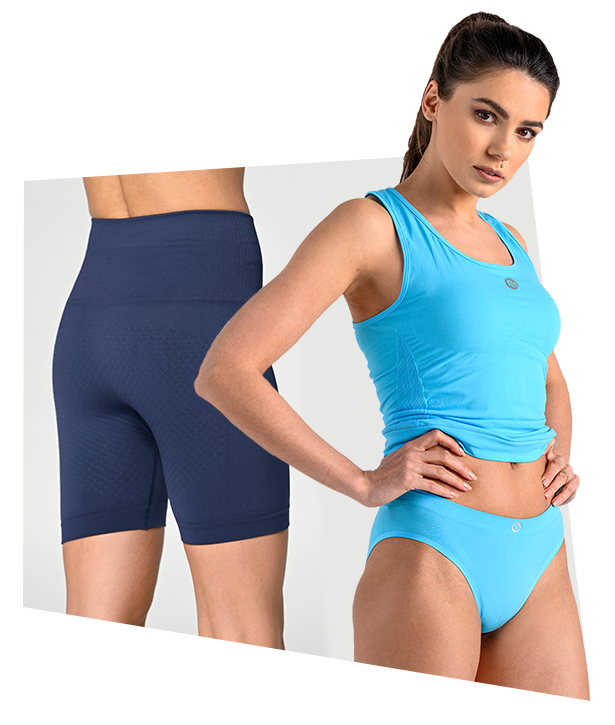 ULTRA UNDERWEAR
Our seamless and breathable underwear will also be your comfortable support: briefs and undershorts do not rub or irritate the skin. Two seamless models: Normal briefs and high briefs will work well during training and on a daily basis. Sports undershorts can be put on or instead of underwear - this is a proven solution when you want to protect the delicate skin of the inner part of thighs from abrasions.
ADVANTAGES OF ULTRA WEAR
Its advantages are resilience, softness and a perfect fit to your figure. You will forget that you have clothes on yourself – enjoy the feeling of a mist on your body! This line of wear is also easy to keep clean - it does not require special care treatments, has quick-drying properties and retains its saturated colors even after many washes. Can be used as a year-round first layer.
Shirts and boxers are equipped with innovative zones, made of 3D channels. The back is one large moisture wicking zone, others are located under the armpits and under the bust. Shirts have a seamless monocorpus and remaining seams do not rub or irritate – they are flat, so completely impalpable.
Longsleeve has additional moisture-wicking zone on the sleeve trim. As a result, excess of moisture does not accumulate around the wrists, where it is directed during the run by centripetal force.
Sports top is finished at the bottom with a wide welt. It has specially designed slits that allow you to use your own bra pads. Perforation on the back facilitates moisture wicking.
Multisport leggings are an innovative model with a high waist. Leggings emphasize figure assets and support muscles thanks to the shaping zone on the buttocks and front. There are slimming structures on the thighs. Special perforations below the knees help absorb moisture, so that it does not interfere with your activity.
Briefs enriched with Hygiene Flow system that prevents the multiplication of bacteria and thus eliminates the formation of unpleasant odors, generated during activity. Briefs are 100% seamless and have glued trims. Skin abrasions or irritations will no longer be your concern.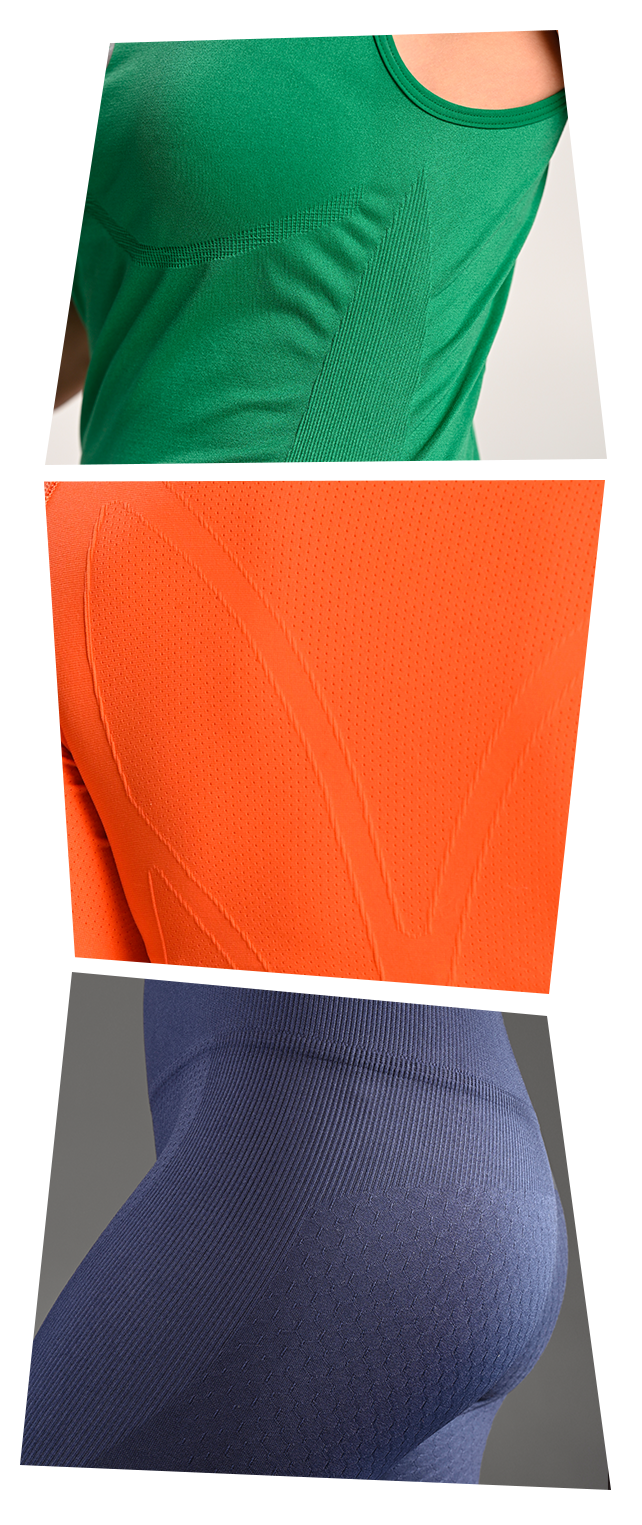 AMET FIBRA MATERIAL
Innovative knitted fabric that is characterized by excellent breathability. Its distinguishing features are: ultra-lightness and ultra-durability. Specialized knitted fabric's fibers working on the wick principle, collect moisture that appears during activity, wick it away from your skin and then it is evaporated from the material's structures. Thanks to its advantages, it constitutes an excellent choice during intense training sessions and on hot days.
THE MOST IMPORTANT FEATURES OF AMET FIBRA KNITTED FABRIC
It is extremely light ( even up to 20% lighter compared to other knitted fabrics) and at the same time very durable.
Its fibers work on the wick principle: through the system of channels, they collect moisture from the skin's surface and transport it to the outside. As a result clothing made of this material breathes excellently and dries quickly.
Modern weave of yarn makes the material extremely delicate and soft to the touch, guaranteeing the highest comfort of use.
The use of polyamide causes that clothing does not absorb moisture and additionally increases air circulation so that the skin can breathe freely.
Composition: 90% polyamide, 10% elastane
HOW TO WASH WEAR MADE OF AMET FIBRA KNITTED FABRIC?
Wear can be machine washed, at maximum 40 degrees.
Before putting it in the washing machine make certain that there is no velcro-fastened clothing or with sharp ends etc. in the drum which could lead to mechanical damage of clothes.
Use a program intended for delicate wear