The history of Nessi Sportswear brand
The history of our brand is a multithreaded story. It says of passion, friendship, finding one's own way, hard work, and above all - the courage to reach for more. The road to where we are now in Nessi's development has been long and winding. However, we do not regret any stage, because each of them taught us something.
Today we openly share our story: honest and unpowdered, though not always easy. We see it as a beautiful allegory for sports. Certainly you know it: when you pursue a training goal, sometimes you take one step forward and sometimes two steps back. And, paradoxically, it's how you pick yourself up after a setback that shapes your character. The harder it is, the better success tastes.
We know something about that!
YEAR 2007 the birth of a brand




Socks, a maroon couch and a dream that moves mountains
There were three of us: two Wojteks and Norbert. We worked full-time at an electrical wholesaler, but constantly dreamed of our own business - at first quietly, with time more and more boldly. Finally, we made a decision: let's act! With 500 zlotys each of share capital in our pockets, we started our own brand of socks. For us, the most important thing was that we act for ourselves and finally fulfill our dreams. We named the brand Nessi. Even back then, we were shyly dreaming of someday signing sportswear with this name.
We made the first "sessions" of our products against the background of a maroon couch in Norbert's house. Now, when we think about it, we clearly realize how far we have come – we photographed the last Nessi collections in South Africa, Madeira or the Alps. If we had known then how our story would turn out, it would certainly have been even easier to swallow smaller and bigger setbacks.
YEAR ? Looking for the way




The stock market debut, a light in the tunnel and the beginning of an online store

We carefully did each of the lessons that running our own business gave us. We were constantly looking for new ways on how to maintain and grow the business. Once upon a time, we debuted on the local stock exchange. At the time, we were selling not only socks, but also soccer gaiters - our stand was the trunk of a red Opel Astra and a travel table. However, we did not find ourselves in this form of sales. And not just because we barely earned enough for 3 hamburgers and fuel at the time ;). From the beginning, we felt that it was e-commerce that would allow us to fully spread our wings. So we bought our first computer - one for everyone, on installments. We also invested in better photos. Slowly, slowly something started to move.
"When we bought a laptop, I took it home - I kept an eye on sales and answered emails. Back then I had a system of notebooks and colored stickers, and I would transcribe orders and address by hand. Today, emails are handled by Customer Service, but I still have the store under control."
– Norbert Sztandera, co-owner of Nessi Sportswear.
There was also a brief episode with a foreign investor. Admittedly, in the long run this form of cooperation did not meet our expectations, but it was then that the space for action appeared: we set up an office and opened an online store. One of the partners - Wojciech - decided to go his own way and the two of us stayed.
YEAR 2010 The beginning of a colorful revolution




New headquarters, a clear vision for the brand and the first original designs
In the summer of 2010, we decided to contract thermal underwear for the fall-winter season. We ordered a large set and moved to our new headquarters to open a stationary store. And then the grey reality caught up with us - and literally! It turned out that our merchandise wouldn't arrive, because only what was most in demand was produced: black, blue, red. Guess what colors we ordered? It is known: celadon, check, patterns, a crazy mishmash. It wasn't easy, but it was the beginning of Nessi's colorful revolution. We realized that we wanted to create sportswear that was not only comfortable and functional, but also striking. Sport has always been a kind of transmitter of energy for us, and we dreamed of making our designs a reflection of it. Our elementary school friend Gregory helped us realize this philosophy. We began to create original designs consistent with our vision, and produced our first set of thermal underwear. This prototype appeared so successful that Nessi Sportswear underwear is still made the same way today! We came up with a strategy, we were active on social media, there were ads in the press and collaborations with influencers.
Of course, not everything was so, nomen omen, colorful. In 2015, we missed the mark with patterns and a photo shoot. However, each of these experiences taught us something. It was through them that we learned that what matters most is high quality and sincerity in action.
"It was a difficult moment. It was hard for us to learn something from that failed session. We also couldn't afford to repeat the shoot - we simply didn't have the resources to do so. It's a lesson we remembered forever. It taught us to always bet on professionals."
– Wojciech Izbicki, co-owner of Nessi Sportswear.
YEAR 2017 - Żaneta




Talent and passion - a combination that changes everything
The turning point in the history of Nessi was undisputedly when Żaneta joined our team, becoming co-owner of the brand and taking charge of pattern design. Thanks to her talent and passion, our brand gained a unique character. From the beginning we dreamed about it, but the reality surpassed the imagination. Żaneta is able to naturally combine fashion with sports giving the whole thing a unique character.
Żaneta's ideas began to form into collections, and ad hoc actions - into a tightly planned strategy, thought out in a thousand ways. In 2018 we produced the first professional promotional video and did a product shoot in South Africa, in 2020 we launched a casual line under the name Issen. We also developed operating procedures - today there is no coincidence in the functioning of Nessi. Products undergo specialized durability tests, and we meticulously watch every detail.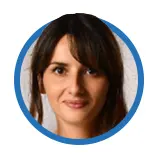 "Then came my first authorial design Dragonfly, which was very coolly received. The adventure of designing for Nessi absorbed me completely, I found myself in my element. Actually, it's not just a job, but my favorite hobby. It's an adventure, wonderful people and customers who can always be counted on"
– Żaneta Adamus, co-owner Nessi Sportswear.
YEAR 2022 - Feel the power of colors!




15 years and a million products sold later....
We celebrated the 15th anniversary of Nessi Sportswear, and it just so happened symbolically that this year we sold our millionth product. Although the anniversary is round, we don't want to sum up anything. We want to design, create, keep going!
Nessi is the adventure of our lives - not always easy, but always exciting. We have already fulfilled many dreams that came with it, and yet we still have an appetite for more. We create trends ourselves. We know where we want to aim. We have clearly defined goals and boldly pursue them. We always go against the grain and never look back. Our specialty has become sports leggings, but we are also constantly looking for new opportunities. The quality and unique design of Nessi Sportswear clothing and accessories are appreciated by female sports enthusiasts not only in Poland, but also in the Czech Republic and throughout Europe. We combine technology, innovation and functionality of sportswear with fashion, and sports flair and unique design is what sets us apart. We color runners, powerlifters, yogis, globetrotters, travelers, coaches, athletes of pro rank as well as amateurs, we create for you to make you feel special. We believe that there is power enchanted in colors. Feel the Power of Colors!