GUIDE TO SPORTS SOCKS
When the Nessi Sportswear brand was born, we started with socks. Today, leveraging our years of experience and knowledge in their creation, combining carefully selected materials and innovative solutions, we create socks tailored to the needs of active women. By choosing our sports socks, you gain a high level of comfort: they combine breathability, thermo-regulation, durability, and a perfect fit for your feet while providing cushioning support.
We've designed socks to meet the specific demands of each activity. Following the guide below, you'll find the ones that meet your expectations. You can choose your preferred sock length and a model suited for your favorite sports activity.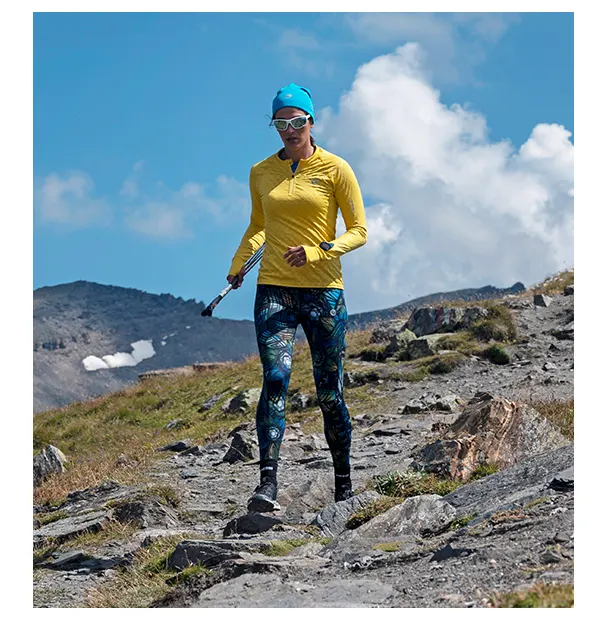 REGULAR
Standard-length socks, reaching above the ankle. Two models designed for intense outdoor activities.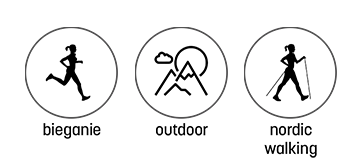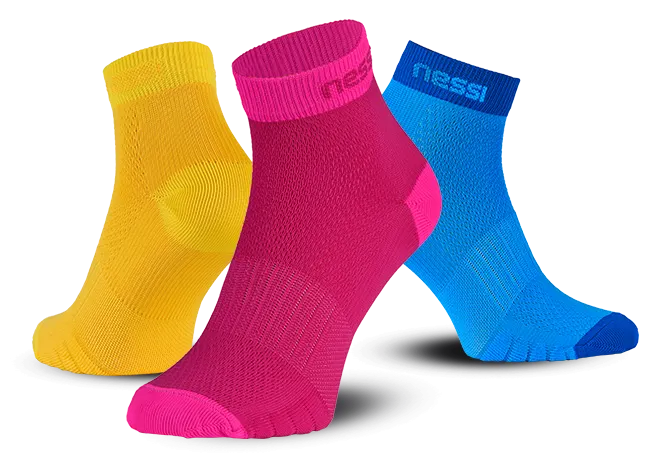 Running Socks
The flagship sock model that works well for running and trekking. They rapidly wick away moisture and provide excellent breathability. They adapt and work with your feet at every stage of your training.
---
Trail U Socks
Designed for special missions: intense mountain trips and running in demanding conditions. They regulate foot temperature, protecting against cooling. The reinforced sole, like a cushion, mitigates discomfort caused by uneven mountain or forest terrain.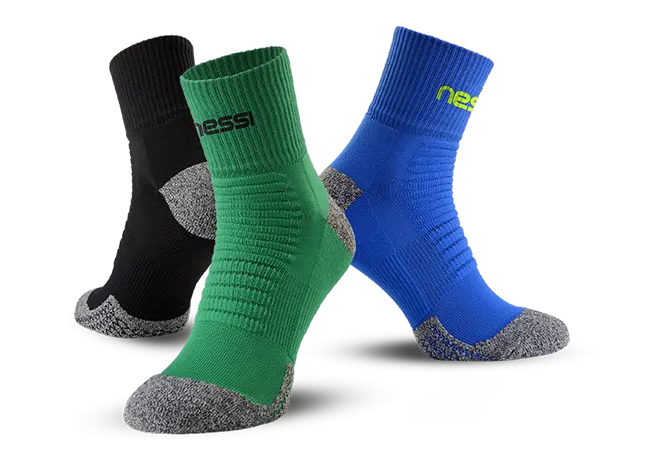 LONG
High socks with an innovative construction that reduce compression and maximize foot stability.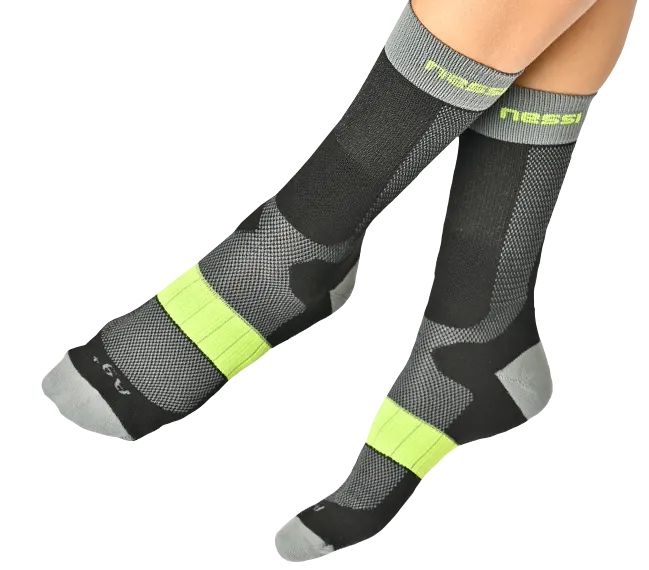 Thermoactive Trail X Ultra Socks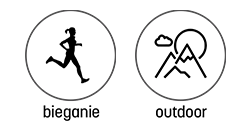 Indispensable for running in challenging conditions. They face demanding terrain and changing weather with ease. These socks maximize thermoregulation, retaining the warmth generated by your skin and expelling excess heat. They also support proper cushioning and foot stability.
---
Cycling Socks
Designed for cycling but also a great choice for rollerblading and ice skating! A special honeycomb structure molds the socks to your feet, reducing the risk of chafing from hard shoes. They are breathable and quickly manage moisture. Sporty elegance, combining unique design and sports functionality.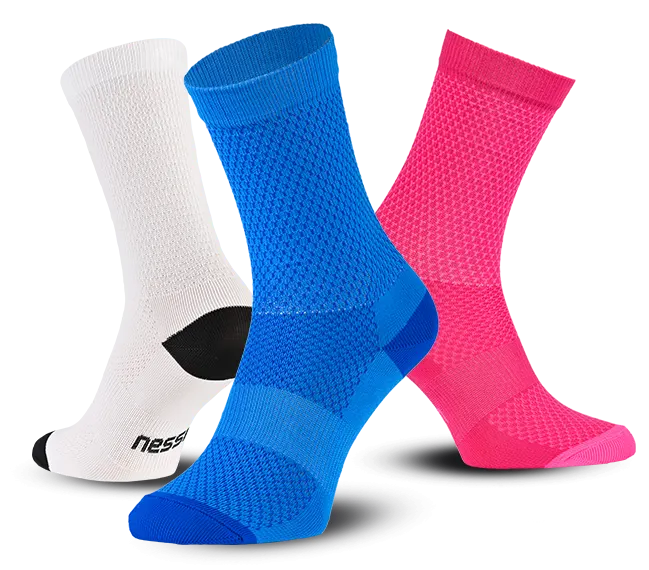 SHORT
Classic ankle socks. Multisport. Comfort for your feet every day!

Training Ankle Socks
Classic cotton ankle socks. Made from natural fibers, equipped with a special mesh that enhances breathability. Suitable for daily wear and indoor training.
---
Breathable Road S Ankle Socks
Designed for year-round indoor training. Lightweight and quick-drying. They stay securely on your feet and provide good vibration cushioning.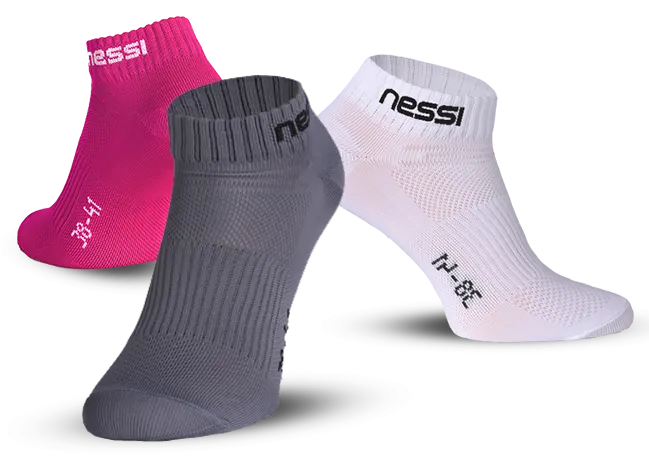 HIGH
High thermoregulatory socks for winter sports.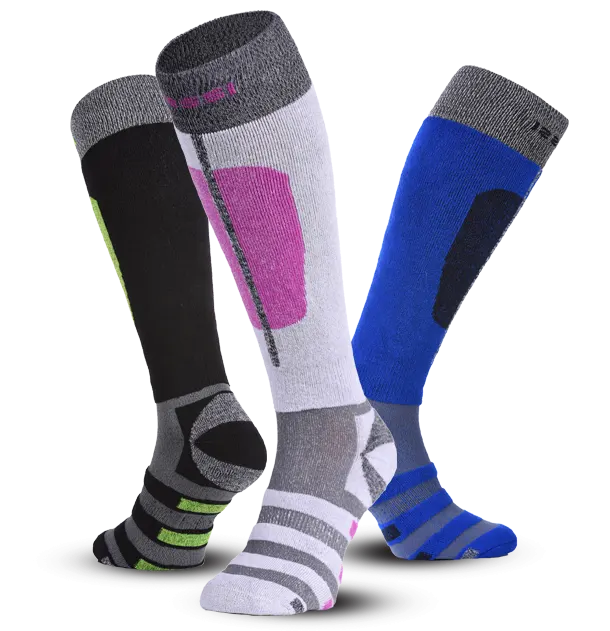 Ski Socks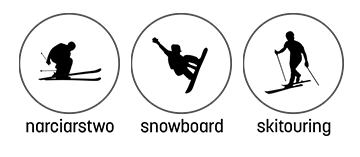 High socks with excellent thermoregulatory properties. They rapidly wick away moisture and retain warmth, preventing foot cooling. The thick, skin-friendly terry material and flat seams reduce the risk of blisters and chafing from hard shoes. The cuff system keeps the socks in place.