We are a Polish brand of sportswear

We address our products to runners, skaters, enthusiasts of fitness, crossfit and other activities. We started in 2008 placing progressive sport socks on the market.
Today, we dress active people from head to toe and we sell our products in many European countries.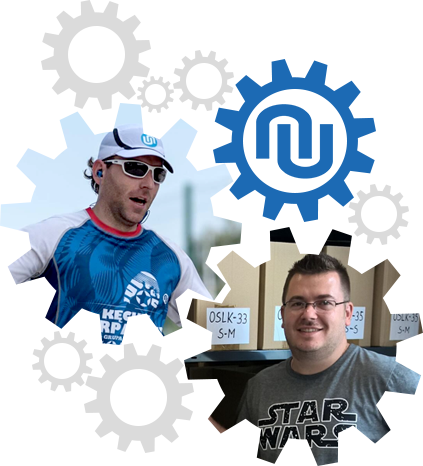 Double active energy
When you put on a shirt, leggings or shorts of our brand for the first time, you would appreciate their unique design or functional cut. But Nessi products are much more... Each product is a meeting with the passion of the two owners: Wojtek and Norbert, for whom the idea of color running is a project which they give their hearts to every day.

Wojtek and Norbert - crazy professionalism

Wojtek and Norbert are in charge of Nessi. The first one is a keen runner, a volcano of energy, the life and soul of the party,a creative person, who could be envied by many artists.
The second one is solid as a rock, and perfect logistics, attention to the smallest detail as well as retail sales are to his credit.
The Nessi brand reflects their personalities: it is professional and reliable as Norbert as well as charismatic, outgoing and colorful as Wojtek. It is the combination of these seemingly exclusive elements which created a unique, authentic whole - a progressive, exciting, stylish, sporty and innovative Nessi brand.



Wojciech Izbicki - owner
A volcano of energy and a visionary. The founder of the Nessi brand, it is him who is the most active in the social media. He cooperates closely with the graphic designer and the marketing department, so that they could turn his visions into reality. He creates the product from scratch and supervises its production from the very beginning. He tests new fabrics, he searches for innovation and new technologies which, later on, he implements into Nessi products.
However, he also knows how to find time for activities unrelated to Nessi.
He puts his heart not only into his work, but also into sport. Not only he runs but also swims, skis and he is interested in fishing. He loves the nature, traveling and exploring new things. He is passionate about food, specifically its origin and production methods. He gets bored easily, therefore there is so much novelty in every collection!


Norbert Sztandera - owner

An oasis of calm and self-possession. He is concerned with the logistics of the online shop and the orders. There is nothing impossible for him. If you order something and have it at home the very next day, it is because of Norbert. He is in charge of the returns, complaints and the contact with suppliers. To sum up, he improves our e-commerce logistics and he increases online sales.
In his spare time he finds fulfillment in DIY – probably this is why he is so patient! Instead of running he prefers cycling, and during winter evenings he likes watching good movies or TV shows. His two daughters – Nel and Julia are the apple of daddy's eye. Together they enthusiastically construct castles and fortifications out of Lego bricks.

Grzegorz Piwowarski - graphic designer

His current tasks are: graphic design and invention of the new patterns as well as bringing to live patterns imagined by other members of the team. Furthermore, he prepares promotional graphics used online as well as graphics for the printing materials.
Since he spends at a computer many hours, he cannot imagine life without a regular dose of endorphins provided by the sport activities. He is not very committed to running like the others, nonetheless he does not exclude the possibility that in the future he would join them. Meanwhile, he is committed to skiing in winter as well as to strength and circuit trainings.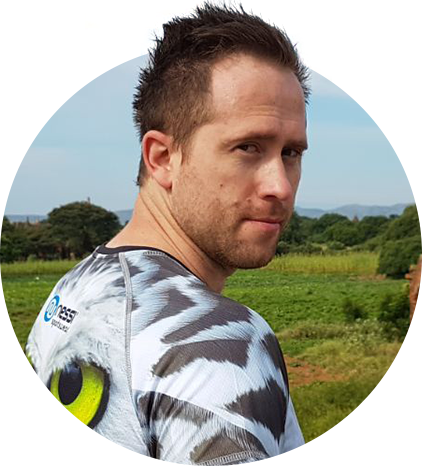 Małgorzata Juras - online sales specialist

Małgosia is a part of the team since January 2018. Even though her work experience in Nessi is short, she manages successfully the customer service and orders. It is her who assembles the orders, considers the complaints, deals with the returns and replacement of goods.  
Her favorite sport activity is jumping fitness (trampoline fitness), and after a hard workout she relaxes in the kitchen. She does not have any signature dish because – as she claims – all the dishes she had prepared taste delicious.