Bloomers 3/4 Light Selva Sand - SCC3-11T1
Price:
53,85€
89,75€
The promotion expires when 24.01.2021 23:59:59
BLOOMERS 3/4 LIGHT
SELVA SAND

Product code: SCC3-11T1

Color: Multicolor

Sex: Woman

 

COMFORT comes first
On the days off any physical activity, when you need to rest and focus on full regeneration, cool off and collect positive energy, let yourself in for moment of chilling out from everything. Put on our bloomers and simply enjoy the moment. Our pants work out best every day while shopping, for school or for work. This model goes down past the knee line and is finished of with a welt.

Pockets and regulated waist
If for some reason sport is an inseparable hobby in your life and the gym is your second home - no problem. The bloomers will help you enjoy the comfort even in races or in training.
Following the path of the enhanced usability, the pants were equipped with 3 pockets (two front ones open and one zipped in the back). What is also essential there is a draw cord on the inside of the waistband which allows you to adjust the waist width individually.
Breathing material
The knitwear from which the bloomers were made is delicate, light and airy. The material breathes excellently, and behaves like a second skin. The pants do not irritate or press, and they present themselves well on any silhouette. Take them with you to the race, gym, if you're planning a long trip you will surely feel comfortable in them. Blissful laziness on the couch? Must be in comfortable pants. 

AZTEC
Just look at the interweaving colours when grey and white interweave symmetrically with red and shades of blue. This patterns looks like a 3D relief imprinted in silver. It was made with the utmost precision down to the tiniest detail – for the fans of symmetry and ethnic style.

* The model in the photo is 172 cm tall and is wearing bloomers size S.
TECHNOLOGIES
Improved version of Flexible Fit material: extremely delicate, thin, with better breathability.

The material behaves like a second skin: it is flexible and stretches in four directions, which ensures a perfect fit to any figure.

Thanks to very good breathability, the sweat is quickly evaporated outside and the fabric stays dry. The material is also characterized by extreme delicacy and is friendly to the skin, without causing irritation and abrasions.

The material does not lose colors in the wash and under the influence of sunlight, so that clothing looks like new for a long time.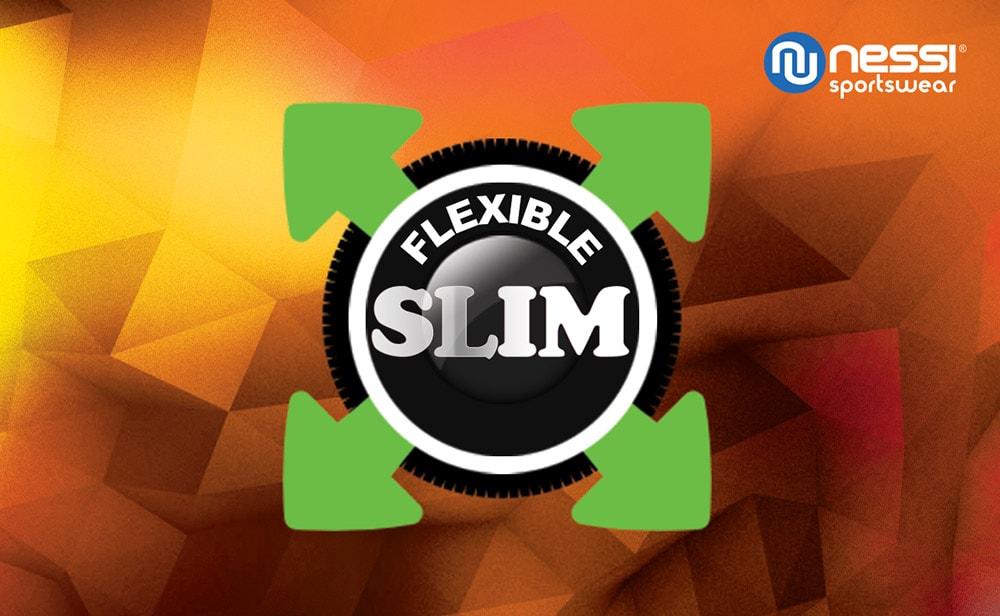 Flexible Slim
Features:
- material is the improved version of Flexible Fit,
- is skin-friendly,
- exceptionally delicate and thin,
- breathes well,
- doesn't irritate during the training,
- protects colors,
- is non-allergenic.
Composition: 82% poliester, 18% elastane.
Weight: 190 g/m2
Pumpy
| | | | | | |
| --- | --- | --- | --- | --- | --- |
| Size | XS | S | M | L | XL |
| Height | 158 - 164 | 160 - 164 | 165 - 170 | 171 - 178 | 172 - 180 |
| Waist | 58 - 63 | 61 - 66 | 67 - 72 | 73 - 80 | 79 - 84 |
| Hips | 77 - 85 | 83 - 90 | 91 - 98 | 99 - 105 | 103 - 110 |
* The model in the picture is 172 cm tall and wearing pants size S