Thermoactive Triangular Scarf Total Black - AT-90
 THERMOACTIVE TRIANGLE SLING
Product code: AT-90
Color: Black
Sex: Unisex


Do you have a problem with throat protection? Do you feel any discomfort associated with wind and cold? Our scarf will solve your problems. A special double-layer fabric protects your neck from the effects of adverse weather conditions. If you run, go skiing, ride a bike or motorcycle, walk in the mountains, then you should buy a Nessi thermoactive scarf. The scarf will provide you with protection against hypothermia. It is handy, light and most importantly effective. The scarf is made of Cubic Guard material. It is fastened with Velcro.
Dimensions:
- width 60 cm,
- height from the top to the 30 cm cone.
TECHNOLOGIES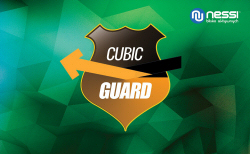 Cubic Guard
- ma strukturę kraty,
- dobrze izoluje od wiatru i chłodu,
- dobrze oddycha,
- gwarantuje komfort termiczny,
- odprowadza wilgoć do warstw zewnętrznych, chroniąc organizm przed wychłodzeniem,
- szybko schnie,
- nie uczula.
Materiał ma strukturę kraty, która gwarantuje optymalną równowagę pomiędzy wiatroszczelnością a oddychalnością, zapewniając równocześnie komfort termiczny.
Zewnętrzna warstwa działa niczym falochron: skutecznie chroni przed podmuchami wiatru i chłodem.
Warstwa wewnętrzna jest delikatna, przyjazna dla skóry i szybko odprowadza wilgoć na zewnątrz. Zapobiega to wychłodzeniu organizmu i skraca czas schnięcia odzieży.
Materiał nie powoduje podrażnień alergicznych i jest środowiskiem niesprzyjającym rozwojowi bakterii i grzybów.
Jest odporny na działanie promieni UV, co zapewnia trwałość kolorów na dłużej.
Włókna o dużej elastyczności i wytrzymałości nie tracą swoich właściwości nawet po długim, intensywnym użytkowaniu.
Skład: Polyester 100%.
Gramatura: 210g /m2