Thermoactive Triangular Small Scarf Mosaic Lumo - ATW-12M4
Price:
16,69€
22,25€
The promotion expires when 27.10.2020 23:59:59
 THERMOACTIVE TRIANGLE SCARF SMALL

MOSAIC LUMO
Product code: ATW-12M4
Colour: Multicolour
Gender: Unisex
MOSAIC LUMO – FLASH OF LIGHT
Mosaic is the landmark pattern of each of our collections. The Mosaic Lumo pattern is like a fabulously coloured stained-glass window, shining in the autumn sun. Look through the coloured glass! We have transferred the craft of stained-glass and the uniqueness of this art to our fabrics. Fancy patterns have become three-dimensional thanks to the hand-painted light-leaks. The black frames of modern stained-glass windows bring out the essence of colours and emphasize their vividness. This is also our return to the roots! We created the Mosaic Lumo pattern from four colours - red, yellow, green and blue. It refers to the colours of our first mosaic.
Put on your Mosaic Lumo thermoactive scarf and see the world in new colours!


YOUR FACE AND NECK UNDER PROTECTION
We created the scarf that will work whenever you need to cover your neck. Special knitwear protects you from adverse weather conditions. The scarf is light, handy, and – most importantly – effective. You can use it also as a face mask. The scarf can be adjusted with Velcro fastening with range of regulation for best fitting.

Dimensions:
• width – 60 cm
• height (through the middle) – 30 cm


MATERIAL AND REFLECTIVE ELEMENTS
The scarf was made from Cubic Guard material of a lattice structure. It provides a perfect balance between thermal comfort and breathability. Cubic Guard material is elastic and wicks moisture away efficiently. If you love jogging, hiking, riding a bike or motorcycle – our scarf is just the thing!

These details make a difference:
• the abrasion-resistant material does not lose colour in washing or under the influence of sunlight;
• thanks to Velcro fastening you will adjust the scarf to your needs;
• we use top quality aviator threads – it is a durability you can trust;
• we want you to be safe – our scarf is equipped with reflective logo. Its place was chosen according to the principle of greater visibility so that the moving part of the body gives a variable signal to drivers on the route of the evening workout.
• delicate and skin-friendly material.

The scarf was manufactured for You in Poland.
TECHNOLOGIES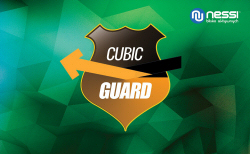 Cubic Guard
- ma strukturę kraty,
- dobrze izoluje od wiatru i chłodu,
- dobrze oddycha,
- gwarantuje komfort termiczny,
- odprowadza wilgoć do warstw zewnętrznych, chroniąc organizm przed wychłodzeniem,
- szybko schnie,
- nie uczula.
Materiał ma strukturę kraty, która gwarantuje optymalną równowagę pomiędzy wiatroszczelnością a oddychalnością, zapewniając równocześnie komfort termiczny.
Zewnętrzna warstwa działa niczym falochron: skutecznie chroni przed podmuchami wiatru i chłodem.
Warstwa wewnętrzna jest delikatna, przyjazna dla skóry i szybko odprowadza wilgoć na zewnątrz. Zapobiega to wychłodzeniu organizmu i skraca czas schnięcia odzieży.
Materiał nie powoduje podrażnień alergicznych i jest środowiskiem niesprzyjającym rozwojowi bakterii i grzybów.
Jest odporny na działanie promieni UV, co zapewnia trwałość kolorów na dłużej.
Włókna o dużej elastyczności i wytrzymałości nie tracą swoich właściwości nawet po długim, intensywnym użytkowaniu.
Skład: Polyester 100%.
Gramatura: 210g /m2