Zippered sweatshirt Galaxy Blue - HRD-9G7D
ZIPPERED SWEATSHIRT
GALAXY BLUE
Product code: HRD-9G7D
Colour: Blue
Sex: Woman

Warm sweatshirt for windy days
A warm, comfortable and stylish sweatshirt will be useful in every woman's wardrobe! It was made of Cubic Guard material, which guarantees a perfect balance between thermal comfort and breathability. The outer layer of the fabric works as insulation from wind and cold. The inner layer provides additional thermal protection that works perfectly on cold evenings training. Cubic Guard fabric is flexible and efficiently wicks moisture away, preventing the body from cooling down. With such support, you can go training in all weather conditions!

Three pockets and a zipper with a lock
We have used several innovative solutions in the sweatshirt. At the bottom - on both sides - there are stoppers that allow perfect fitting of the jacket and improve insulation against wind and cold. The high collar covers the neck, protecting it against chill while the zipper with a chin guard has a special latch to prevents the unzipping of the sweatshirt. Cuffs with thumbholes will ensure that your hands are always warm, and thanks to the reflections you will be visible during the evening workout. The sweatshirt has got three pockets: the two front ones have a comfortable zip fastener, the third one - with access from the side seam- is located at the back and has a headphone grommet.

Galaxy
Choosing Nessi Sportswear you become part of a big and great galaxy! Nessi is not just sports' clothing! It's a lifestyle and colour accompanying you every day! Finally, all the symbols that characterize us are in one pattern. During every training, you can have it with you. We believe that every one of us is different and thus unique. This motto made it possible for us to prepare the galaxy pattern in 10 various colours. Express yourself and pick the colour that makes 100% of you!
Galaxy Blue is lightness and wind. Every person who entered the world of sport discovers the freedom that accompanies it.

*The model in the photo is 172cm tall and wearing an S size sweatshirt.
TECHNOLOGIES
Thermal comfort. The blouse was made from Cubic Guard material which has a lattice structure. It provides high standard of thermo-regulation. It acts as a barier in contact with chill, cold and freeze, protecting you thus against cooling too quickly.
Windproof and breathable. It allows you body to breathe freely thanks to which there is no overheating effect. It is windproof.
Thermal safety. The meshwork allows a gradual wicking away of the collected heat providing the thermal safety. Such an action enables you to use fewer layers of clothing you might put under the blouse.
Material doesn't lose colors. It doesn't fade in the washing or in the sunshine thanks to which the clothes look new for a long time.
The material is very durable. It is resistant to wearing down and ripping. It is characterized by extra stretchiness.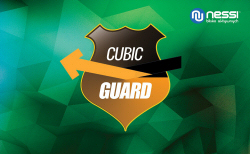 Cubic Guard:

- has a lattice structure,
- is skin-friendly,
- insulates against wind and cold very well,
- breathes well,
- is windproof,
- guarantees thermal comfort,
- wicks away moisture and heat,
- protects the body against overheating,
- protects the body against cooling too quickly,
- dries quickly,
- protects colors,
- is non-allergenic.


Composition: Polyester 100%.
Weight: 210g /m2
Women's clothing
| | | | | | |
| --- | --- | --- | --- | --- | --- |
| Size | XS | S | M | L | XL |
| Height | 158 - 164 | 160 - 164 | 165 - 170 | 171 - 178 | 174 - 180 |
| Bust | 78 - 86 | 86 - 92 | 92 - 98 | 98 - 106 | 106 - 112 |