Zippered sweatshirt Black Corn - HRD-12C9
Price:
83,82€
119,75€
The promotion expires when 27.10.2020 23:59:59
ZIPPERED SWEATSHIRT
BLACK CORN
Product code: HRD-12C9
Colour: Multicolour
Gender: Woman
BLACK CORN - A MEMORY OF THE AUTUMN
We have prepared for you a contrasting version of the Corn. Our enchanted cornfield this time took on the colours of black, white and shades of grey. Colourful, autumn leaves have turned yellow and the gossamer shimmering in the autumn sun has already disappeared. Nature lost its vibrant colours, giving up to winter monochromaticity. During winter workouts, remember the path lost in the fields, sparkling with autumn colours. Corn and hoopoes will remind you of those magical days!
Put on Black Corn sweatshirt and fall in love with autumn in black-and-white version!


THERMAL COMFORT AT EVERY STEP
Our running sweatshirt is fully zipped so you can quickly adjust it to the weather conditions. We have created this sweatshirt so that you can enjoy thermal comfort during outdoor activities. It is perfect for spring mornings or summer evenings when the temperature drops slightly. It is also a good choice for windy days. You can wear our sweatshirt not only for cross-country training but also for cycling, mountain climbing, or walking.
MATERIAL AND REFLECTIVE ELEMENTS
The sweatshirt is made of Cubic Guard fabric, with a grid structure. It provides a perfect balance between thermal comfort and breathability. Cubic Guard fabric is flexible and efficiently wicks moisture away, preventing the body from cooling down. With such support, you can head for your training. Our sweatshirt is adjustable with cord stoppers so you can adjust the bottom of the sweatshirt to suit your needs. The zipper is equipped with a latch for opening regulation and a chin guard. Two large zippered pockets allow you to safely store all your belongings - your tissues, mobile phone, or wallet. Use the back pocket with a grommet to listen to music comfortably. In our zip-up sweatshirt, you can go for a jog on a brisk morning or relax during an evening walk.
THOSE DETAILS MAKE A DIFFERENCE:
the material is abrasion-resistant and does not lose its colour when washed or exposed to the sunlight;
high collar protects the neck from cold;
the zip includes a special latch and is finished with a chin guard;
three zippered pockets, one with a grommet for headphones;
sleeves finished with cuffs in the form of non-pressure welts, fit the shape of the wrist and hand;
we use top-notch aviation yarn - durability you can trust;
we want you to be safe - the sweatshirt is equipped with a reflective logo on the chest. Its place has been chosen according to the principle of greater visibility so that the moving part of the body gives a variable signal to the drivers;
pleasant to the touch and skin-friendly.
The sweatshirt was manufactured for You in Poland.
 * The model in the picture is 172 cm tall and is wearing an S size sweatshirt.
TECHNOLOGIES
Thermal comfort. The sweatshirt is made of Cubic Guard material, which has a grille structure. Provides a high level of thermoregulation. Is a barrier in contact with cold, cold and frost, thus protecting against hypothermia.
Windproof and breathable. It allows the body to breathe freely, so that it does not infuse. It is windproof.
The material does not lose color. It does not fade in washing and under the influence of sunlight, thanks to which the clothes look like new for a long time.
The knitwear is very durable. Abrasion and tear resistant. It is characterized by additional stretch.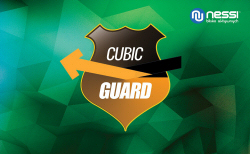 Cubic Guard:

- has a lattice structure,
- is skin friendly,
- it insulates well from wind and cold,
- breathes well,
- it is windproof,
- guarantees thermal comfort,
- drains moisture and heat,
- protects the body against overheating,
- protects the body against hypothermia,
- dries quickly,
- protects colors,
- not allergic.


Composition: Polyester 100%.
Weight: 210g /m2
Women's clothing
| | | | | | |
| --- | --- | --- | --- | --- | --- |
| Size | XS | S | M | L | XL |
| Height | 158 - 164 | 160 - 164 | 165 - 170 | 171 - 178 | 174 - 180 |
| Bust | 78 - 86 | 86 - 92 | 92 - 98 | 98 - 106 | 106 - 112 |