RUNNING SWEATSHIRT
SHINY 2 PURPLE
Product code: KBL-1260T
Colour: Purple
Gender: Woman



SHINY 2 PURPLE - STYLISH EMBOSSING
Stand out! We have made our own vision a reality: You will find this combination of pattern, structure and colour only here with us. We have created a unique way to give violet an incredible depth. This season, we have a new look at the embossing that form a distinctive pattern for you.
Shiny 2 Purple is our innovative violet design that will delight you. This colour is not often found in nature, which makes it so unique. Its strength comes from a combination of blue refreshment and red energy. Magical, esoteric and mysterious. Shiny is more than just a colour and something completely different from the pattern - violet with a modern touch. Reach for glamour in a unique form and let yourself be surprised!
Put on Shiny 2 Purple [leggings] and shine like an amethyst!


PROFESSIONAL IN EVERY WAY
Our autumn/winter running sweatshirt is a solution created for you if you don't give up on activity in colder days. Long sleeves, a cut providing freedom of movement and carefully selected materials are the secrets of this sweatshirt. Stand-up collar grants best neck protection. With a full length zipper you can be always well-prepared to various weather conditions. The zipper has a special latch that locks and prevents the sweatshirt from unfastening. Raglan sleeves fit well during activity even on broader shoulders. A pocket with a headphone grommet allows you to listen to music comfortably during training. It's a special task sweatshirt that's perfect for cooler days.

MATERIAL AND REFLECTIVE ELEMENTS
Our jogging sweatshirt is made of two types of material, which will work perfectly in autumn and winter. The body and sleeves of the sweatshirt are made of Cubic Guard fabric with an innovative grid structure. The outer layer of the material effectively protects against gusts of wind and cold. The inner layer is gentle, skin-friendly and wicks  moisture away instantly. This prevents the body from cooling down and shortens the drying time. What is more important, material of high resilience and durability do not lose their properties even after long, intensive use. Cubic Guard is also pleasant for sensitive skin. Underarm panels, the underside of the sleeves and the vertical panel on the back are made of Brisk 3D Ultra fabric. It possesses excellent breathability parameters. Thanks to its three-dimensional fibre structure, it immediately wicks moisture away from your skin, distributing every drop and evaporating it quickly to the outside. Our sweatshirt will be irreplaceable during your activity - while running, dancing or exercising at the gym. It will also work well during travel.

THESE DETAILS MAKE A DIFFERENCE
zipper with chin guard to protects against irritation;
the material does not lose colour when washed or in the sunlight;
what is important, during exercise intelligent materials quickly wick moisture away from the skin and facilitate its evaporation to the outside, so the material dries quickly;
Cubic Guard material acts as a breakwater, protecting you from the cold;
flat seams will let you forget about abrasions;
we use the top aircraft threads - it's a strength you can trust;
we want you to be safe, so the shirt is equipped with reflective elements: on the chest and shoulder blade (logo) and at the bottom of the back (strap). Their place has been chosen according to the principle of greater visibility, so that the moving part of the body gives a variable signal to the drivers;
gentle and pleasant to the touch and skin-friendly materials.
Our jogging sweatshirt was manufactured for You in Poland.
* The model in the picture is 172 cm tall and is wearing an S size sweatshirt.
TECHNOLOGIES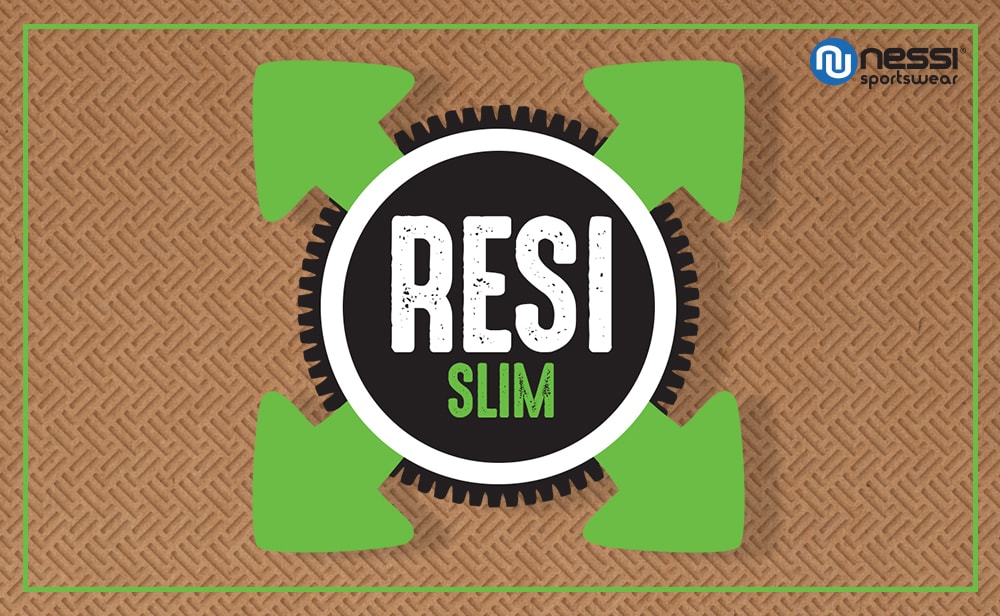 Resi Slim
Resi Slim jest materiałem, który ma wszystkie zalety materiału Flexible Fit, jednak jest od niego cieńszy i delikatniejszy. W związku z tym cechuje się lepszymi parametrami oddychalności. Pozostałe cechy, takie jak doskonała elastyczność, przyjazność dla skóry czy odporność na utratę koloru są zachowane.
Najważniejsze cechy materiału Resi Slim:
bardzo elastyczny – rozciąga się aż w czterech kierunkach, dzięki czemu uszyte z niego elementy perfekcyjnie dopasowują się do kształtu sylwetki,
doskonała oddychalność – wilgoć szybko jest odprowadzana na zewnątrz, a tkanina pozostaje sucha,
niezwykła delikatność, przyjazny dla skóry – nie powoduje podrażnień czy otarć,
nie traci kolorów w praniu / pod wpływem działania promieni słonecznych – odzież wygląda jak nowa przed długi czas.
Skład: 82% poliester, 18% elastan
Gramatura: 190 g/m2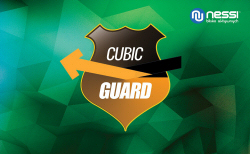 Cubic Guard
- ma strukturę kraty,
- dobrze izoluje od wiatru i chłodu,
- dobrze oddycha,
- gwarantuje komfort termiczny,
- odprowadza wilgoć do warstw zewnętrznych, chroniąc organizm przed wychłodzeniem,
- szybko schnie,
- nie uczula.
Materiał ma strukturę kraty, która gwarantuje optymalną równowagę pomiędzy wiatroszczelnością a oddychalnością, zapewniając równocześnie komfort termiczny.
Zewnętrzna warstwa działa niczym falochron: skutecznie chroni przed podmuchami wiatru i chłodem.
Warstwa wewnętrzna jest delikatna, przyjazna dla skóry i szybko odprowadza wilgoć na zewnątrz. Zapobiega to wychłodzeniu organizmu i skraca czas schnięcia odzieży.
Materiał nie powoduje podrażnień alergicznych i jest środowiskiem niesprzyjającym rozwojowi bakterii i grzybów.
Jest odporny na działanie promieni UV, co zapewnia trwałość kolorów na dłużej.
Włókna o dużej elastyczności i wytrzymałości nie tracą swoich właściwości nawet po długim, intensywnym użytkowaniu.
Gramatura: 210g /m2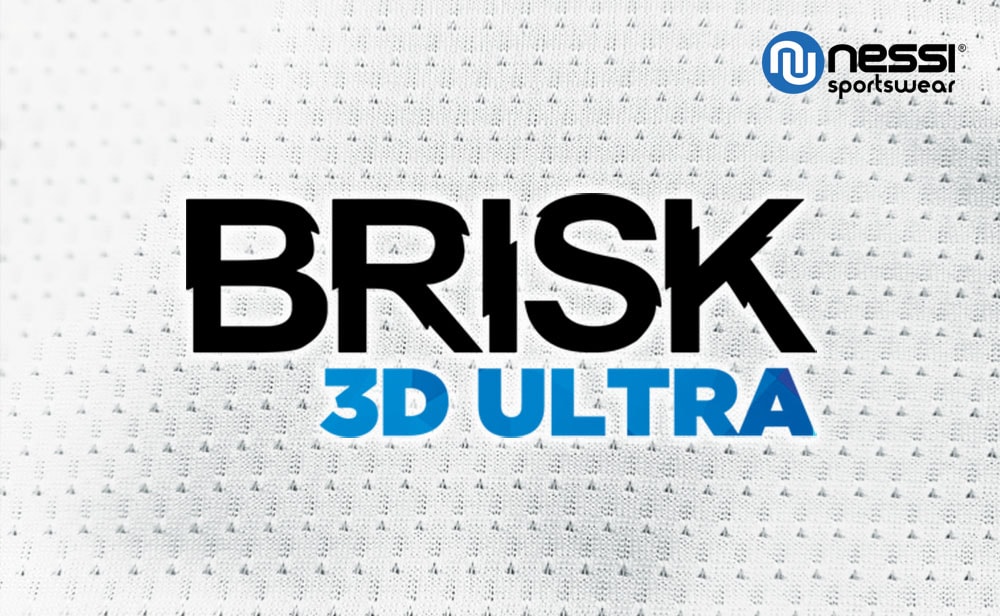 Brisk 3D Ultra
Innowacyjna dzianina, która doskonale odprowadza wilgoć. Jej charakterystyczny splot 3D z mikro włókien umożliwia szybką oddychalność, a rzadkie sploty powodują, że dzianina jest bardzo lekka i delikatna dla ciała. Umożliwia dobrą cyrkulację powietrza. Jest odporna na działanie promieni słonecznych, dzięki czemu trenując na słońcu, tkanina nie zblednie. Dzianina nie chłonie wody, ale odprowadza ją na zewnątrz i daje wysokie odczucie suchości, przez co podczas treningu, pomimo że się pocisz, ubranie nie klei się do ciała. Charakteryzuje się dodatkową rozciągliwością i wytrzymałością.
Gramatura: 135 g/m2

Skład: 100% poliester.
Women's clothing
| | | | | | |
| --- | --- | --- | --- | --- | --- |
| Size | XS | S | M | L | XL |
| Height | 158 - 164 | 160 - 164 | 165 - 170 | 171 - 178 | 174 - 180 |
| Bust | 78 - 86 | 86 - 92 | 92 - 98 | 98 - 106 | 106 - 112 |