Slim-Fit Bomber Jacket Galaxy Green- NAB-9G5
SLIM- FIT BOMBER JACKET
GALAXY GREEN

LIMITED EDITION
Product code: NAB-9G5
Color: Multicolour
Sex: Woman
Feminine Cut
City blouse which you can wear proudly before or after the competition. You can wear it to school or work, everywhere where the comfort and freedom of movement matters.
We have focused on the blouse's cut here which is waist-fitted, as that will expose the silhouette and bring out the feminine beauty and Cubic Guard weave will take care of thermo-isolation.

Gussets in the Sleeves

The blouse has got the gussets in the sleeves. This element will catch some people's admiration , especially those who follow the fashion trends! That is the way to go now.

Galaxy Green
The world of Nessi in one pattern? Galaxy Green is the optimistic, energy boosting colour.
The symbols that are present there are the essence of all so far created ones by the brand's collections where the owls, cats, and of course the artistic mosaic rule.


*The model in the photo is 172cm tall and is wearing a blouse size S.
TECHNOLOGIES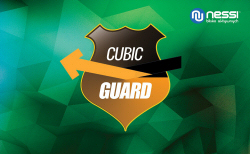 Cubic Guard
Thermal comfort. The blouse was made from Cubic Guard which has lattice structure. It enables full protection from the wind and cold, and so guaranteeing full thermal comfort. It is called the breakwater for a reason.
Windproof and breathable. On the other hand, the knitwear wicks away the sweat, moisture and excess heat to the outside, preventing overheating or getting cold effect. Being Windproof and breathable are certainly best features of this product
Gentle knitwear. Its technical features - its durability beats its performance - a nice to touch material, which is exceptionally woman-skin friendly.
Durability. Additional Cubic Guard valor is the strength and elasticity of its fibers which don't lose their properties even after intensive use.
The colours don't fade. The material is resistant to the UV exposure.
Non-allergenic. The material doesn't cause any abrasions and is a hostile environment for the fungi and bacteria to grow.
Features
- has lattice structure,
- skin friendly,
- insulates well from the wind and cold,
- breathes well,
- is windproof,
- guarantees thermal comfort,
- wicks away moisture and heat,
- protects the body against overheating,
- protects the body against the cold,
- dries quickly,
- preserves colours,
- is non-allergenic.
Composition: Polyester 100%.
Weight: 210g /m2
Women's clothing
| | | | | | |
| --- | --- | --- | --- | --- | --- |
| Size | XS | S | M | L | XL |
| Height | 158 - 164 | 160 - 164 | 165 - 170 | 171 - 178 | 174 - 180 |
| Bust | 78 - 86 | 86 - 92 | 92 - 98 | 98 - 106 | 106 - 112 |