LADIES ZIPPED HOODIE
MOSAIC LUMO
Product code: HRDK-12M4
Colour: Multicolour
Gender: Woman
MOSAIC LUMO – FLASH OF LIGHT
Mosaic is the landmark pattern of each of our collections. The Mosaic Lumo pattern is like a fabulously coloured stained-glass window, shining in the autumn sun. Look through the coloured glass! We have transferred the craft of stained-glass and the uniqueness of this art to our fabrics. Fancy patterns have become three-dimensional thanks to the hand-painted light-leaks. The black frames of modern stained-glass windows bring out the essence of colours and emphasize their vividness. This is also our return to the roots! We created the Mosaic Lumo pattern from four colours - red, yellow, green and blue. It refers to the colours of our first mosaic.
Put on your Mosaic Lumo zipped hoodie and see the world in new colours!

THERMAL COMFORT AT EVERY TURN
Our running hooded sweatshirt has a full-length sewn-in zipper so you can adjust to changing weather conditions. We created this sweatshirt for you to enjoy thermal comfort during various outdoor activities. It is an excellent choice on spring mornings or summer evenings – when the temperature drops – and during windy weather. The sweatshirt works perfectly while running, cycling, hiking as well as during a walk.
MATERIAL AND REFLECTIVE ELEMENTS
The sweatshirt was made from Cubic Guard material of a lattice structure that provides a perfect balance between thermal comfort and breathability. Cubic Guard material is elastic and wicks moisture away efficiently, protecting the body from chilling. With such support, you are ready for training. Our sweatshirt is also equipped with drawstrings with stoppers to adjust the hood and the bottom of the sweatshirt to your needs. The zipper has a special latch, that prevents the sweatshirt from unzipping, and a chin guard. Two capacious zippered pockets let you keep all necessary sundries like tissues, phone or wallet while the back pocket with a headphone grommet let you enjoy music during workout. In our sweatshirt you can go jogging on a brisk morning or relax on an evening walk.
These details make a difference:
      

the abrasion-resistant material does not lose colour in washing or under the influence of sunlight;

      

a hood with drawstrings for best fitting;

      

the zipper with a special latch and chin guard;

      

zipped pockets, including one with headphone grommet;

      

we use top quality threads that are also used in aviation – that is kind of durability you can trust;

      

sleeves with non-compressing welting for best fit to the shape of your wrist and hand

      

we want you to be safe – our sweatshirt is equipped with reflective logo on a chest. Its place was chosen according to the principle of greater visibility so that the moving part of the body gives a variable signal to drivers on the route of the evening workout.

      

delicate and skin-friendly material.
The sweatshirt was manufactured for You in Poland.
* The model in the photo is 172 cm tall and wearing S size hoodie.
TECHNOLOGIES
Thermal comfort. The sweatshirt is made of Cubic Guard material, which has a grille structure. Provides a high level of thermoregulation. Is a barrier in contact with cold, cold and frost, thus protecting against hypothermia.
Windproof and breathable. It allows the body to breathe freely, so that it does not infuse. It is windproof.
The material does not lose color. It does not fade in washing and under the influence of sunlight, thanks to which the clothes look like new for a long time.
The knitwear is very durable. Abrasion and tear resistant. It is characterized by additional stretch.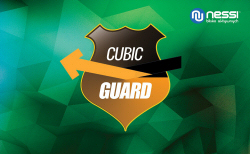 Cubic Guard:

- has a lattice structure,
- is skin friendly,
- it insulates well from wind and cold,
- breathes well,
- it is windproof,
- guarantees thermal comfort,
- drains moisture and heat,
- protects the body against overheating,
- protects the body against hypothermia,
- dries quickly,
- protects colors,
- not allergic.


Composition: Polyester 100%.
Weight: 210g /m2
Women's clothing
| | | | | | |
| --- | --- | --- | --- | --- | --- |
| Size | XS | S | M | L | XL |
| Height | 158 - 164 | 160 - 164 | 165 - 170 | 171 - 178 | 174 - 180 |
| Bust | 78 - 86 | 86 - 92 | 92 - 98 | 98 - 106 | 106 - 112 |