Sports visor Galaxy Pink - ADR-9G2
Price:
24,19€
32,25€
The promotion expires when 02.06.2020 23:59:59
SPORTS VISOR

GALAXY PINK
Product code: ADR-9G2
Color: Multicolor
Sex: Unisex



A light sports' visor in several patterns and colors. It will work in running trainings, mountain hiking, bicycling or roller-blading. You can also wear it for everyday use, for going shopping or a walk. It is an accessory to your summer and beach styling.

Protection against the sun
The visor is an alternative to the cap giving you more airiness. Its purpose is to be used in hot weather conditions. It guarantees safety during physical activities on scorching days. Its hardened and curved form increases the protection span against the sun. At the same time the material used to make it doesn't lose colors and doesn't fade in the sun even in the long-term use. It is safe for the skin.

Adjustment
It has got a regulating band, by the means of velcro strap. It allows one to adjust the visor individually to the head circumference. The inner soft gusset intensifies such an effect even more which gives high feeling of comfort during a physical activity.

Ultra-light and breathing
The visor was made from the ultra-light and delicate Brisk 3D Ultra material. The seams used here are flat and elastic and at the same time durable and strong which don't irritate or rip but cooperate with the material. It is nice to touch and skin-friendly.
The characteristic 3D micro fibre weave is responsible for the breathing parameters. It doesn't absorb water, perfectly wicks away the moisture to the outside. A wet visor dries very quickly.

Size:
One Size - head circumference 57 cm - 63 cm
TECHNOLOGIES
Ultralekki. Daszek wykonano z ultralekkiego materiału Brisk 3D Ultra.
Zachowuje się niczym druga skóra. Jest delikatny, przyjazny dla skóry, nie powoduje podrażnień i otarć.
Oddycha. Szybko odparowuje pot na zewnątrz, dzięki czemu tkanina pozostaje sucha.
Nie chłonie wody, odprowadza wilgoć.
Materiał nie traci kolorów. Nie blaknie w praniu i pod wpływem działania promieni słonecznych, dzięki czemu wygląda jak nowy przed długi czas.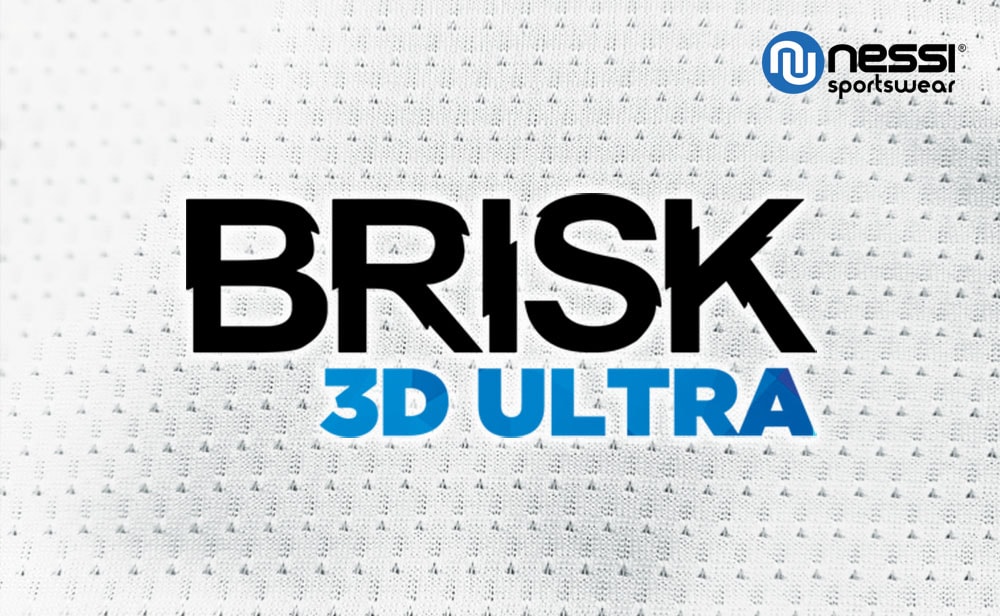 Brisk 3D Ultra

- jest przyjazny dla skóry;
- delikatny;
- przyjemny w dotyku;
- dobrze oddycha;
- odprowadza wilgoć;
- szybko schnie;
- nie ociera podczas treningu;
- chroni kolory;
- nie uczula;
- nie mechaci się w praniu.
Skład: Polyester 100%.