Ultra Loose Shorts Galaxy Blue - MSL-9G7
ULTRA LOOSE SHORTS
GALAXY BLUE
Product code: MSU-9G7
Colour: Colorful
Sex: Man
Shorts for running and more
Breathable running pants, but also for the gym, the mountains or a bike. They will work on hot days regardless of the number of kilometers covered. Light and airy material Brisk 3d Ultra does not restrict movement and allows freedom during training. The tubular construction of the fabric ensures perfect air circulation, draining the excess moisture to the outside. They have a belt with an elastic band and regulation in the form of a stopper which keeps the shorts in place and allows it to fit any figure individually.
2 in 1 Shorts
The shorts have integrated boxer shorts, so you do not have to wear extra underwear. Boxer shorts are made of Flexible Ultra and Brisk 3d Ultra. These materials provide an excellent ventilation and a quick wicking of excess moisture.
2 functional pockets
These shorts have two pockets - the first one: internal side pocket that a mobile phone can easily fit in, - the second one at the back, additionally zippered, which can accommodate keys, cards, bills, etc.
ADVANTAGES
They breathe. The Brisk 3d Ultra fabric breathes well so that the sweat is quickly evaporated outside. This guarantees maximum comfort during intensive training both indoors and outdoors.

They do not rub. The model uses flat seams that do not cause skin abrasions and irritations.

They do not slip when doing exercises. Leggings have an adjustable stopper that guarantees a perfect fit at the waist.

They have 2 pockets. In the model, a zippered pocket has been introduced, in which keys or banknotes will fit.

They are extremely durable. Elastic seams that stretch with the material and do not break apart are the strong points of the leggings.

They are unique. You will definitely stand out in the crowd in Nessi shorts.
TECHNOLOGIES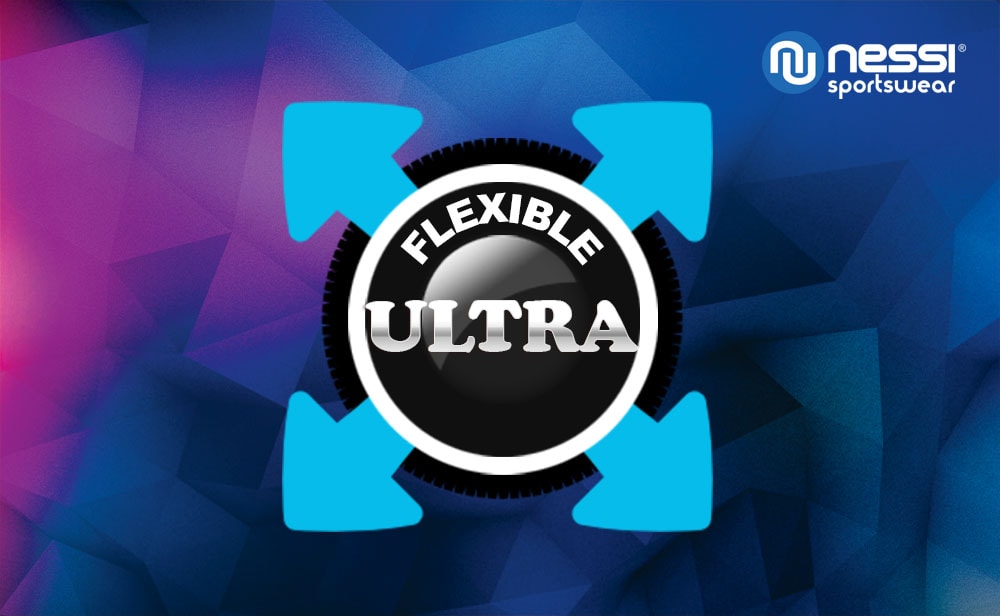 Flexible Ultra
Improved version of Flexible Slim. Thanks to very good breathability, the sweat is quickly evaporated outside and the fabric stays dry. The material is characterized by extreme delicacy and is friendly to the skin, without causing irritation and abrasions. In addition, it is very flexible, thanks to which it extends in four directions creating a perfect fit to the body.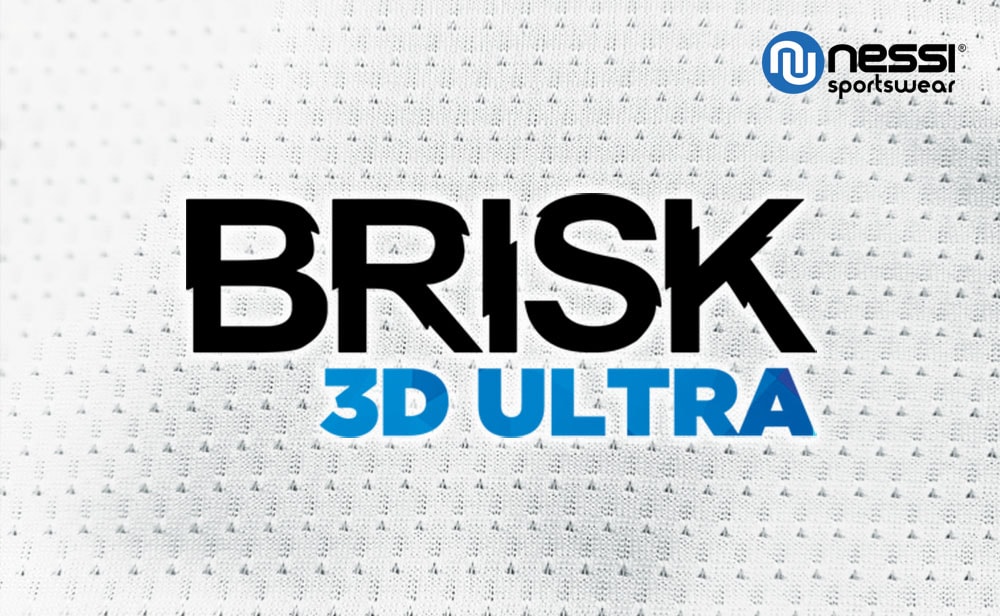 Brisk 3D Ultra
An innovative knit that perfectly wicks moisture away. Its characteristic 3D micro fiber weave allows fast breathability, and the thin weaves make the fabric very light and delicate for the body. Allows good air circulation. It is resistant to sunlight, so that training in the sun, the fabric will not bleed. The knit does not absorb water, but it drains it out and gives a high feeling of dryness, which makes you sweat, does not stick to the body during training, despite the fact that you sweat. It is characterized by additional stretch and durability.
Weight: 135 g/m2
Composition: 85% poliester, 15% elastan.
Shorts, short shorts
| | | | | |
| --- | --- | --- | --- | --- |
| Size | S | M | L |  XL |
| Height | 164 - 176 | 174 - 182 | 180 - 188 |  186 - 194 |
| Waist | 80 - 86 | 86 - 92 | 92 - 98 |  98 - 104 |
* The model in the picture is 188 cm tall and wearing shorts in size L.