T-SHIRT MIRAGE BLUE

Product code: TSF-11X7
Color: Multicolour
Sex: Woman
Loose and ultra-light
Ultra-lightness, airiness and the feeling of refreshment when the sun doesn't want to give up. Yes, it is possible in our T-shirt, which thanks to the new technologies improves the comfort of training significantly. We assure you that you will feel the breathing space and freedom of movement. The T-shirt doesn't constrict movement and at the same time it is delicate and airy. The flat seams don't cause abrasions and they don't irritate the skin.
Multifunctional
It was made from the Brisk 3D material which wicks the moisture away very quickly to the outside thus giving the feeling of full comfort.
It will work in many different sports activities: running, dancing, fitness, aerobics, rollerblading and everyday use.
Galaxy Turquoise

The world of Nessi in one pattern? Galaxy Turquoise will give you the proverbial boot, as well as supply freshness in your style.
The symbols that are present there are the essence of all so far created ones by the brand's collections where the owls, cats, and of course the artistic mosaic rule.


*The model in the photo is 172 cm tall and is wearing a T-shirt size S.
TECHNOLOGIES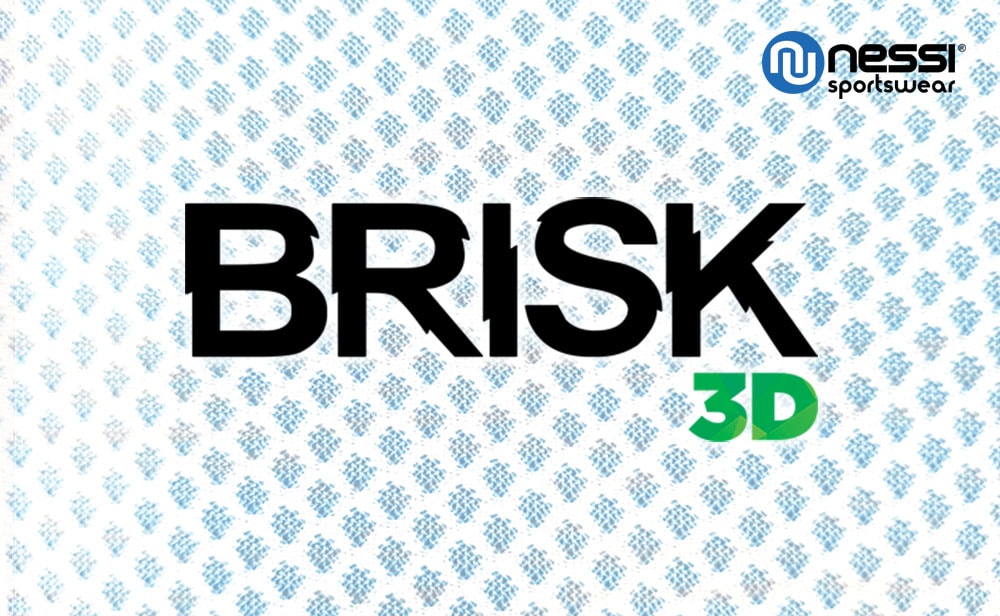 Brisk 3D
Gives the feeling of dryness. The T-shirt was made form the Brisk 3D material which wicks the misture away perfectly. It doesn't absorb water but transports it to the outside and ives a high feeling of dryness, which is why during the training even though you perspire the lothes do not stick to your body.
It breathes. Its characteristic 3D micro fibre yarn provides quick breathability and loose weaves make the material super light and delicate for the body. That makes good air circulation possible.
The material doesn't lose colours in washing or in sun exposure thanks to which the clothing looks like new for a long time.
Durability. Additionally, the material is very durable, resistant to wearing down or ripping. It is characterized by extra stretchiness.
Features:
- breathes well,
- dries quickly,
- protects colours,
- wicks away the moisture,
- extremely durable.


Composition: 100% polyester
Women's clothing
| | | | | | |
| --- | --- | --- | --- | --- | --- |
| Size | XS | S | M | L | XL |
| Height | 158 - 164 | 160 - 164 | 165 - 170 | 171 - 178 | 174 - 180 |
| Bust | 78 - 86 | 86 - 92 | 92 - 98 | 98 - 106 | 106 - 112 |