Breathable Summer Neck Warmer Crocuses - ABL-1VK
Price:
11,85€
19,75€
The promotion expires when 21.07.2019 23:59:59
BREATHABLE SUMMER NECK WARMER

CROCUS
Product code: ABL-1VK
Color: Multicolour
Sex: Unisex
Universal all-year-round gadget
Surprised when you see neck warmers in the spring-summer collection? Don't have to be anymore!
Let us introduce a perfect gadget to be used not only on cold, freezing and windy but also sunny and hot days. It is a comfortable, universal and all-year-long addition to your wardrobe.
For everyone
It was made from the Slim Fit elastic fibre which stretches in all four directions and is super stretchy. That is why it can worn by everybody no matter their size. The model adjusts itself perfectly to the shape of your head and neck.
This neck warmer is ideally suitable for running, biking, skiing, horse-riding, Nordic Walking, football, extreme sports, High mountain tourism and many more. So, it is multi-functional and works as a scarf, balaclava, face mask or glove but as a headband or hat, too.
Compact
When folded it fits in the smallest sachet or even a pocket - you can take it to every training, so as not to let any weather surprise you.
It is characterised by a unique design - it stands out with its pattern and brave intensive colours.
Measurements:
length 50cm - width 26cm (not stretched)

Crocuses

The combination of white, pale violet and sunny yellow is the quintessence of freshness and energy. All this set against the Nessi galaxy background pattern - symbols and landmarks of our brand: the cat, owl, and mosaic. Hand-painted and transported onto the material flowers improve your mood and have regenerative powers – not only during the training!
Measurements:
- Length 50cm - Width 26cm (not stretched).
ADVANTAGES
Delicate material. Thanks to Slim Fit material the neck warmer provides highest level of comfort. It is perfect protection with excellent breathability parameters.

It protects you from the cold and wind which in turn relates to keeping the optimal temperature.

Its structure does not absorb moisture, but collects it from the skin's surface and transports it to the outside, which is how you will be able to avoid over sweating or overheating.

Flat seams. Nice, soft and elastic material cooperates with the body and by the means of flat seams it does not cause abrasions during the trainings.

It doesn't lose colours. Slim Fit reflects UV radiation, which means that the colours don't fade in the sun, what is more - it protects the front and the back of your neck.
TECHNOLOGIES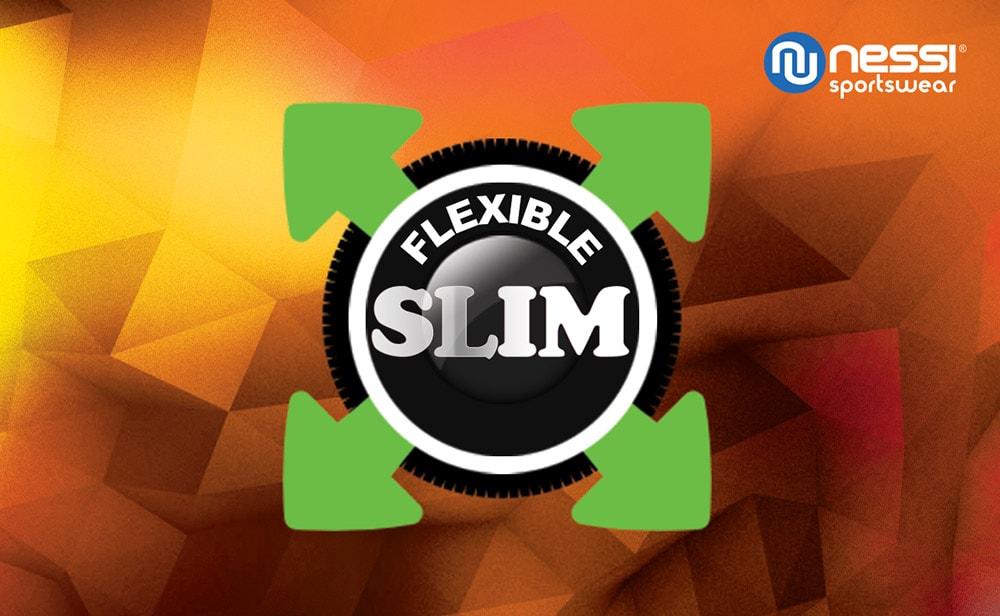 Flexible Slim

The neck warmer provides the highest level of comfort and owes it to the thin and delicate Slim Fit material. This is perfect protection with great breathability features. Additionally, it protects against the cold and wind, which helps maintain optimal temperature. The fibre does not absorb moisture into its structure. It also does not collect moisture form the skin surface but transports it outside which is how you can avoid the sweating-in and overheating result.
This nice, soft and flexible material cooperates with the body and its flat seams don't cause abrasions during the trainings.
Slim Fit also reflects the UV radiation which in turn means that it doesn't lose color in the sun. What is more it protects you against burning the front and the back of your neck.

Features:
- is nice for the skin,
- protects against the cold,
- makes the draining of sweat faster,
- dries quickly,
- is durable,
- does not lose its texture or shape,
- preserves colours,
- does not pill in washing.


Composition: 82% polyester, 18% elastane.

Weight: 190 g/m2