TRAINING SWEATSHIRT WITH A HOOD
SHINY 2 GREEN
Product code: LBK-1250T
Colour: Green
Gender: Woman
SHINY 2 GREEN - STYLISH EMBOSSING

Play the green game with us! We have made our own vision become reality: You will find this combination of pattern, structure and colour only here with us. We have created a unique combination of design, structure and colour, giving green a unique depth. This season, we have a new image of embossing for you, which forms a distinctive pattern.
Shiny 2 Green is our reference to a colour that is inextricably linked to nature. It is our harmony and freedom. The green flows with the current lazily, entwines with the earth. It is more than just a colour and something completely different from the pattern - green with a dazzling touch. Give yourself a luscious relief - let yourself be surprised!

Put on Shiny 2 Green sweatshirt and shine like an emerald!


TOP FOR ACTIVE WOMAN
We have created a training sweatshirt for demanding women who pay attention to the details. Slightly lengthened back hem of the sweatshirt makes the material stay in place while making squats or bends. On the left sleeve, there is a laser-cut hole finished with silicone tape – it helps in using sports watch or heart rate monitor. Lengthened cuffs will fit your hand and wrist, while thumbhole gives more freedom of usage. We used flat, flexible and durable seams that work with material perfectly.


MATERIAL AND REFLECTIVE ELEMENTS

Our training zipped sweatshirt was made from light and airy Resi Slim material. It possesses all the advantages of Resi Fit fabric but is thinner and softer so it works better on hot days as it features better breathability parameters. The fabric wicks away moisture swiftly and facilitates its evaporation to the outside. The material stretches in 4 directions so the sweatshirt fits your shape as if made-to-measure. Additionally, the panel cut to highlight the advantages of your figure. In our training sweatshirt you can jog, dance, do some fitness or workout at the gym, or travel comfortably. It is also perfect complementation to your daily stylizations.

These details make a difference:

• the abrasion-resistant material does not lose colour in washing or under the influence of sunlight;
• a comfortable trimmed hood;
• watch-hole on the sleeve;
• fitting your hand and wrist lengthened cuffs with a thumbhole;
• we use top quality threads that are also used in aviation – that is kind of durability you can trust;
• we want you to be safe – our sweatshirt is equipped with reflective logo on a chest and the back in the form of a strap. Their place was chosen according to the principle of greater visibility so that the moving part of the body gives a variable signal to drivers on the route of the evening workout.
• delicate and skin-friendly material.


The sweatshirt was manufactured for You in Poland.

WARNING! The sweatshirt is not compatible with some running backpacks, starting numbers or tourist backpacks. Their rough edging can lead to the damage of the sweatshirt.
* The model in the photo is 172 cm tall and wearing S size sweatshirt.
TECHNOLOGIES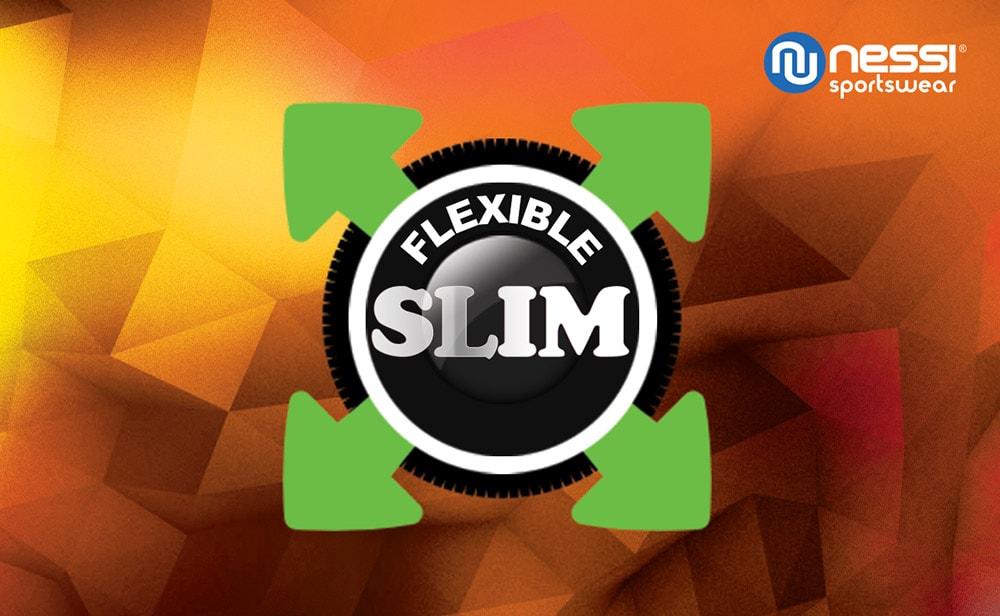 Flexible Slim
The improved version of the Flexible Fit material: exceptionally delicate, thin with better breathability parameters.
The material behaves like the second skin: it is elastic and it stretches in fur directions, which provides perfect alignment to every silhouette.
Thanks to its very good breathability the sweat is quickly transported to the outside and the material stays dry. It is characterised with the unusual delicateness and it is skin-friendly and doesn't cause abrasions or irritate the skin.
The material doesn't lose colours in washing or in the sun, and so the clothes look like new for a long time.
Composition: 82% polyester, 18% elastane.
Weight: 190 g/m2
Women's clothing
| | | | | | |
| --- | --- | --- | --- | --- | --- |
| Size | XS | S | M | L | XL |
| Height | 158 - 164 | 160 - 164 | 165 - 170 | 171 - 178 | 174 - 180 |
| Bust | 78 - 86 | 86 - 92 | 92 - 98 | 98 - 106 | 106 - 112 |