Running Leggings with a belt 4K Ultra HD Krado - OSLP-11S1
Price:
32,51€
72,25€
The promotion valid while stock lasts
RUNNING LEGGINGS WITH A BELT
4K ULTRA HD KRADO

Product code: OSLP-11S1

Colour: Multicolour

Gender: Woman



KRADO – NEW FACE OF NATURE
Welcome to our geometric ecosystem. If it were music, then definitely free jazz, if cuisine - only fusion. Lose yourself in the energetic composition of the colours of nature to find the key to solve our puzzle. Let yourself be carried away by your imagination and discover virgin lands with us. Touch the rough black rock that will give you strength, immerse yourself in the harmonious green of the jungle - la selva. Take over the volcanic energy of our fiery red. Find relief in the cool blue water, let the air, symbolized by white, refresh you. Here is a picture of our world closed in an aesthetic pattern.
Krado is a virgin island, shown in a new way for us. We are moving in the direction of nature, but we also want to follow new paths. Energetic and refreshing colours of fauna and flora arranged in a modern form. This time we were inspired by the queen of sciences - mathematics.
Release your energy by putting on the Krado leggings!
UNIQUE OSLP WAISTBAND
The waistband was made from a thin, yet durable Flexible Fit Slim material, combining delicacy and usability – it's highly breathable and wicks moisture away. The leggings have three hidden pockets, two on the side and one at the front, so you can keep all the necessary things around –  mobile phone, energy gel or tissues. Flexible material stabilizes the contents of the pocket. The waistband adapts perfectly to the shape of your figure so you can feel free and comfortable.
MATERIALS AND REFLECTIVE ELEMENTS
Flexible Fit HD is a highly flexible and durable material that stretches 4 directions! It makes the leggings adapt to your shape as if made-to-measure and they are not see-through even while performing bends or lunges. It also prevents them from losing their intense colours. In our leggings you can  jog, dance, do some fitness or travel comfortably.
These details make a difference:
         

the abrasion-resistant material does not lose colour in washing or under the influence of sunlight;

         

4K print with 3D effect and original design is the distinguishing feature of our leggings;

         

proper cut makes the leggings stay on place during workout whileflat seams prevent abrasions;

         

we use top quality threads that are also used in aviation – that is kind of durability you can trust;

         

it wicks moisture away instantly so the material dries quickly;

         

we want you to be safe – our leggings are equipped with a reflective logo at the front part of a thigh and on the outside, as well as on calves in the form of dots. Their place was chosen according to the principle of greater visibility so that the moving part of the body gives a variable signal to drivers on the route of the evening workout.

         

delicate and skin-friendly material.
The leggings were manufactured for You in Poland.
* The model in the photo is 172 cm tall and wearing S/M size leggings.
TECHNOLOGIES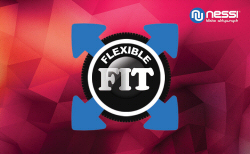 Flexible Fit
The legginsy are like the second skin. They were made from a high quality material Flexible Fit which is delicate, skin-friendly and providing perfect fit to the feminine shapes. What is extremely important is the fact that they breathe and wick away the moisture instantly to the outside. This in turn guarantees maximum comfort during an intensive training both indoors and outdoors.

Flexible Fit doesn't lose colors in washing or in the sun thanks to which your clothes look like new for a long time.
Features:
- material is skin-friendly,
- it is very delicate,
- it is nice to touch,
- exceptionally elastic,
- breathes well,
- it wicks the moisture away,
- it dries quickly,
- it isn't transparent,
- it protects the colors,
- it is durable,
- it is non-allergenic.

Composition: 86% polyester, 14% elastane.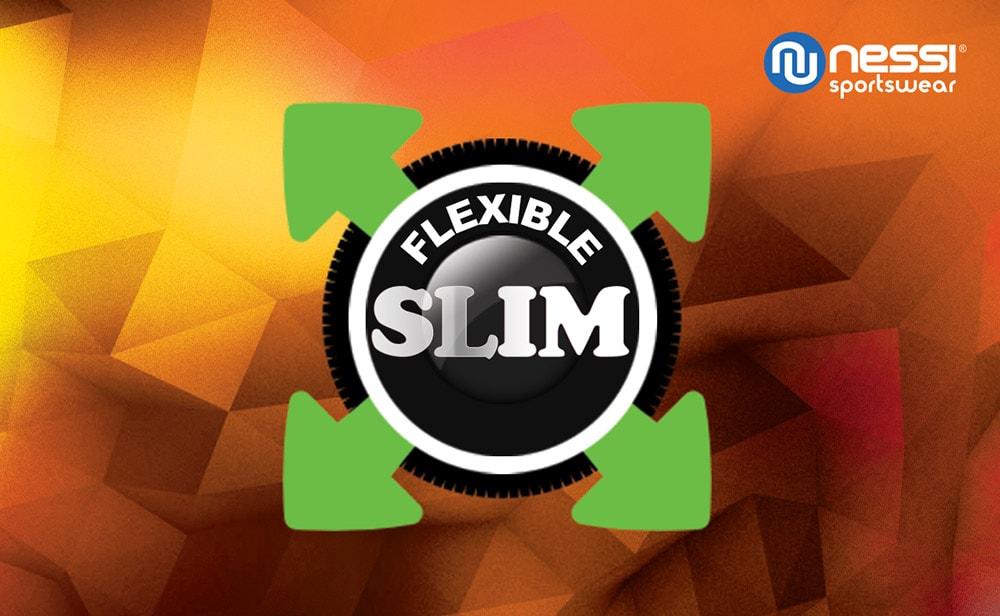 Flexible Slim (belt

The improved version of Flexible Fit material: exceptionally delicate, thin, with better breathing parameters.
Material behaves like the second skin: it is elastic and stretches in four directions which provides perfect adjustment to every silhouette.
Thanks to its very good breathability the sweat is quickly wicked away to the outside and the material stays dry. It is characterized by its unusual delicateness and is skin-friendly without causing skin irritation or abrasions.
The material doesn't lose colors in washing or in the sun thanks to which your clothes look like new for a long time.

Composition: 82% polyester, 18% elastane.
Weight: 190 g/m2
Leggings
| | | | | | |
| --- | --- | --- | --- | --- | --- |
|   Size | XXS/XS | XS/S | S/M | M/L | L/XL |
|   Height | 150 - 158 | 154 - 162 | 160 - 170 | 164 - 180 | 166 - 180 |
|   Waist | 60 - 70 | 64 - 74 | 68 - 82 | 74 - 90 |  78 - 94 |
|   Hips | 82 - 96 | 86 - 100 | 90 - 104 | 96 - 110 |  100 - 116 |
* The model in the picture is 172 cm tall and wearing S-M leggings.