Leggings 3/4 4K Ultra HD Galaxy Red - OSTP-9G4
Price:
40,46€
62,25€
The promotion expires when 02.06.2020 23:59:59
LEGGINGS 3/4 GALAXY RED

Product code: OSTP-9G4
Color: Red
Sex: Woman
With a multifunctional belt

Especially for the fans of 3/4 leggings we have prepared something irreplaceable. Every woman who likes or wants to start a physical activity will fall in love with these leggings. Full comfort, freedom of movement, and at the same time a nice to the eye design it still doesn't comprise everything that we can offer. A new cut and a better fit is of essence in every training.

The leggings have got a multifunctional belt with three capacious pockets. Especially for you we have changed the belt so that it is slightly thinner made from a delicate and yet durable Flexible Slim material - all that so you will feel light and feminine without losing the practical side. Additionally we have lengthened the belt a little for it to be more comfortable than before. From now on you will always have your necessary things nearby: the phone, energy gel or tissues. The elastic material keeps the pocket contents in place even when doing bend overs or squats.
The leggings were made from a durable and elastic Flexible Fit weave. So this way you get perfect fit and unlimited freedom of movement. In this model we used flat and elastic seams which do not irritate the skin and don't rip, but stretch with the material.

* The model in the photo is 172 cm tall and is wearing leggings size S-M.
TECHNOLOGIES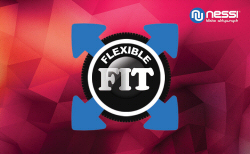 Flexible Fit
The legginsy are like the second skin. They were made from a high quality material Flexible Fit which is delicate, skin-friendly and providing perfect fit to the feminine shapes. What is extremely important is the fact that they breathe and wick away the moisture instantly to the outside. This in turn guarantees maximum comfort during an intensive training both indoors and outdoors.

Flexible Fit doesn't lose colors in washing or in the sun thanks to which your clothes look like new for a long time.
Features:
- material is skin-friendly,
- it is very delicate,
- it is nice to touch,
- exceptionally elastic,
- breathes well,
- it wicks the moisture away,
- it dries quickly,
- it isn't transparent,
- it protects the colors,
- it is durable,
- it is non-allergenic.

Composition: 86% polyester, 14% elastane.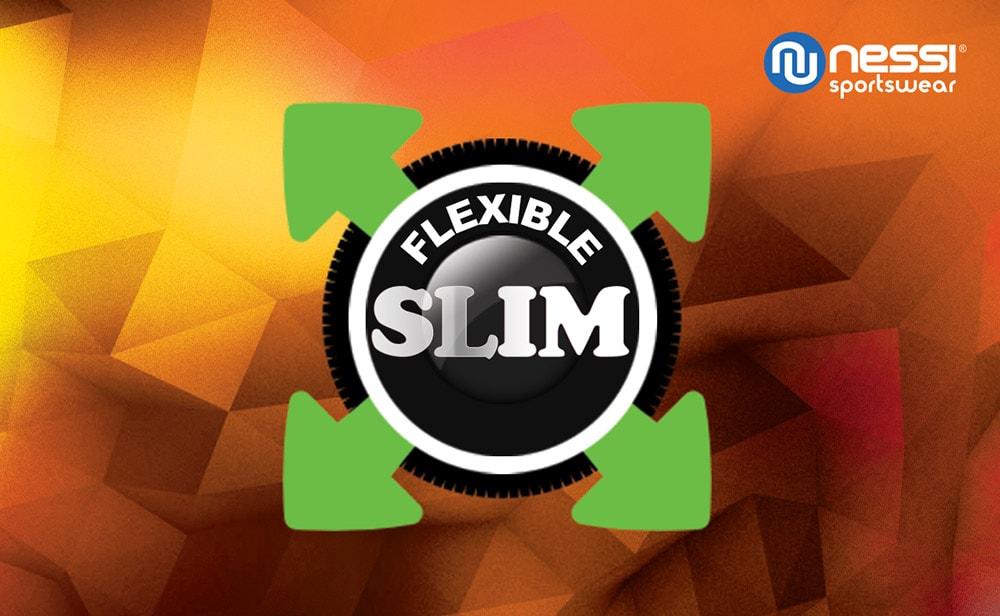 Flexible Slim (belt

The improved version of Flexible Fit material: exceptionally delicate, thin, with better breathing parameters.
Material behaves like the second skin: it is elastic and stretches in four directions which provides perfect adjustment to every silhouette.
Thanks to its very good breathability the sweat is quickly wicked away to the outside and the material stays dry. It is characterized by its unusual delicateness and is skin-friendly without causing skin irritation or abrasions.
The material doesn't lose colors in washing or in the sun thanks to which your clothes look like new for a long time.

Composition: 82% polyester, 18% elastane.
Weight: 190 g/m2
Leggings
| | | | | | |
| --- | --- | --- | --- | --- | --- |
|   Size | XXS/XS | XS/S | S/M | M/L | L/XL |
|   Height | 150 - 158 | 154 - 162 | 160 - 170 | 164 - 180 | 166 - 180 |
|   Waist | 60 - 70 | 64 - 74 | 68 - 82 | 74 - 90 |  78 - 94 |
|   Hips | 82 - 96 | 86 - 100 | 90 - 104 | 96 - 110 |  100 - 116 |
* The model in the picture is 172 cm tall and wearing S-M leggings.