Thermoactive Women's briefs Beige - FXD-11
Price:
14,81€
19,75€
The promotion expires when 27.10.2020 23:59:59
THERMOACTIVE WOMEN'S BRIEFS
(NO REFLECTIVE LOGO)
Product code: FXD-11
Colour: Beige (nude)
Gender: Woman
SEAMLESS COMFORT

Underwear is a very important part of your outfit, which must be perfectly adapted to your needs. Our high-waist seamless briefs will give you comfort when you're active and on a daily basis, so you don't have to think about abrasions or pinching.

MATERIAL
Our high-waist briefs are made of lightweight Amet Fibra material, that works perfectly as an underwear. It features high breathability parameters, which ensures dryness during sports and in everyday use. The fabric wicks away excess moisture and heat so there is no risk of cooling or overheating. A high level of air permeability combined with the effective transport of moisture and heat from the inner layers to the outside, prevents chafing in the intimate parts. Our briefs are seamless - so you can forget about pinching and discomfort. Abrasions and irritation are no longer a problem. We have used the Hygiene Flow system, which prevents the growth of bacteria and unpleasant odours. Our briefs do not lose their shape in the wash, keeping the properties for a long time. Thanks to the universal cut, you can use the briefs while running, exercising in a fitness room, or simply on a daily basis.


These details make a difference:
Universal cut provides comfort during activity and in everyday life
High-waist full cut
Protection against abrasions, chafes and irritation
Breathable material wicks away excess moisture and heat to the outside
They fit perfectly to your figure
100% seamless, glued trimming
They keep the shape after washing
Hygiene Flow system


The seamless high-waist briefs were manufactured for You in Poland.
*The model is 174 cm tall and is wearing S/M size underwear.
TECHNOLOGIES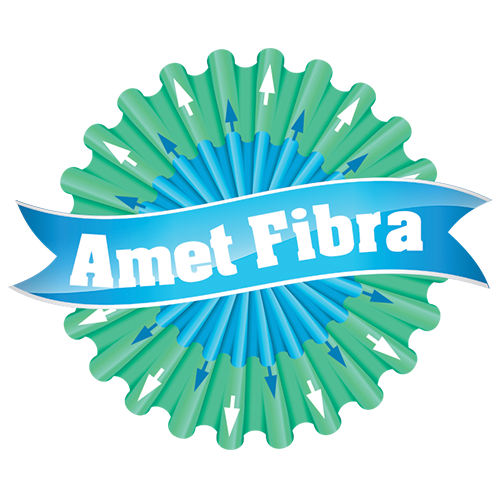 Amet Fibra Material

The latest generation material that combines aesthetics, functionality and perfect fit.
Its fibers work on the principle of a wick: through the canal system, they collect moisture from the surface of the skin and transport it outside. Thanks to this material, the T-shirts breathe extremally well and dry quickly.

Amet fiber is exceptionally light (up to 20% compared to other fabrics) as well as very durable.
The modern weave of yarn makes the material extremely delicate and soft to the touch , guaranteeing the highest comfort when used.
Polyamide, used for the production of Amet Fibra material, makes the clothing made of it not absorb moisture and additionally increases the air circulation, thanks to which the skin can breathe freely

Composition: 90% polyamide, 10% elastane.

Women's panties
| | | | | | |
| --- | --- | --- | --- | --- | --- |
|  Size | XS | S | M | L | XL |
|  Height | 152 - 158 | 158 - 164 | 164 - 170 | 170 - 176 | 176 - 182 |
|  Hips | 88 - 92 | 92 - 96 | 96 - 100 | 100 - 104 | 104-108 |