Thermoactive cap Galaxy Blue - ACO-9G7
THERMOACTIVE BEANIE WITH PONYTAIL HOLE
GALAXY BLUE
Product code: ACO-9G7
Colour: Blue
Sex: Woman

Beanie with a ponytail hole
A hat designed for long hair owners who put their hair into a ponytail for the time of the training. The hat has a special hole for the ponytail that makes it fit better and not to slip off during workout and does not create unesthetic folds at the back. In the hat, we used flat, elastic seams that do not rub and stretch with the material. The reflective logo will ensure that you are more visible (and safer!) during evening workouts.

Ears and sinuses protection
The model is made of Cubic Guard material, which guarantees protection against wind and cold and at the same time, wicks sweat away leaving the skin dry. This ensures maintaining the necessary thermal comfort and effective protection for the ears and sinuses. The material is antibacterial and very delicate for the skin, and its elastic and durable fibres do not lose their properties even after long, intensive use.

Galaxy
Choosing Nessi Sportswear you become part of a big and great galaxy! Nessi is not just sports' clothing! It's a lifestyle and colour accompanying you every day! Finally, all the symbols that characterize us are in one pattern. During every training, you can have it with you. We believe that every one of us is different and thus unique. This motto made it possible for us to prepare the galaxy pattern in 10 various colours. Express yourself and pick the colour that makes 100% of you!
Galaxy Blue is lightness and wind. Every person who entered the world of sport discovers the freedom that accompanies it.

Sizes
XS/S - head circumference from 46 to 50 cm.

S/M - head circumference from 50 to 55 cm.
ADVANTAGES
It dries quickly. The fabric from which the cap was made does not absorb moisture in its structure, it only quickly transfers it outside the cap.

It protects the sinuses and ears. Thermoactive material ensures maintenance of the necessary thermal comfort, perfectly isolates the head from the cold environment and wind.

Antibacterial. Cubic Guard material is an environment that is unfavorable to bacterial growth.

Provides security when running after dark. The logotype is reflective, thanks to which the runner is better visible on the road during the evening training.

It does not slip. The material of the cap is very flexible and extends in four directions, and the ergonomic cut ensures a perfect fit.

Universal. The cap is ideal for wearing during various forms of activity. Small dimensions make it possible to take it with you everywhere.
TECHNOLOGIES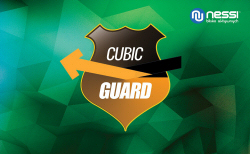 Cubic Guard
- ma strukturę kraty,
- dobrze izoluje od wiatru i chłodu,
- dobrze oddycha,
- gwarantuje komfort termiczny,
- odprowadza wilgoć do warstw zewnętrznych, chroniąc organizm przed wychłodzeniem,
- szybko schnie,
- nie uczula.
Materiał ma strukturę kraty, która gwarantuje optymalną równowagę pomiędzy wiatroszczelnością a oddychalnością, zapewniając równocześnie komfort termiczny.
Zewnętrzna warstwa działa niczym falochron: skutecznie chroni przed podmuchami wiatru i chłodem.
Warstwa wewnętrzna jest delikatna, przyjazna dla skóry i szybko odprowadza wilgoć na zewnątrz. Zapobiega to wychłodzeniu organizmu i skraca czas schnięcia odzieży.
Materiał nie powoduje podrażnień alergicznych i jest środowiskiem niesprzyjającym rozwojowi bakterii i grzybów.
Jest odporny na działanie promieni UV, co zapewnia trwałość kolorów na dłużej.
Włókna o dużej elastyczności i wytrzymałości nie tracą swoich właściwości nawet po długim, intensywnym użytkowaniu.
Skład: Polyester 100%.
Gramatura: 210g /m2