Bomber Jacket Gold Ornament - NA-9D1
Price:
35,90€
89,75€
The promotion valid while stock lasts
BOMBER JACKET ORNAMENT GOLD

Product code: NA-9D1
Color: Multicolour
Sex: Women
Multitasking
A woman, a runner, a mother, a friend, a wife... a lover, every face requires a suitable package and here comes the stylish bomber jacket to the rescue. The word universal is true, however we prefer to call it multitasking. It will work ideally both on a travelling trip ass well as every day - too work, for a walk, while shopping, in a meeting or on a date. You can proudly wear it before or after the race, it will also work perfectly when leaving the gym.
Full of femininity
What is so unusual in this bomber is its comfort meeting with elegance. It combines a little bit of a rebellious, street fashion of the 80s last century , with the sports' comfort. The old school character with a modern and unique pattern. Such a combination has resulted in one of its kind effect: eye-catching, elegant, feminine, emphasizing originality and charisma.
Conveniences
The jacket has got a classic cut, a collar but not a stand up one, and on the inside it has got a sown-in spacer mesh. There are two pockets and a piece to hang it on the clothes' hanger. The zipper, which we have used is enhanced with a click function (a blockage against the undoing of the zipper on its own).
GOLD ORNAMENT
-dedicated to all those who consider gold to be the most noble gem. Combining it with different shades of blue attracts the thought of a starry night sky. This pattern is a treasure.

* The model in the photo i 172cm tall and wearing a jacket size S.
TECHNOLOGIES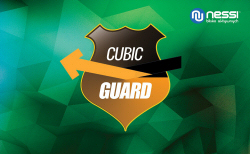 Cubic Guard
Thermal comfort. The blouse was made from Cubic Guard which has lattice structure. It enables full protection from the wind and cold, and so guaranteeing full thermal comfort. It is called the breakwater for a reason.
Windproof and breathable. On the other hand, the knitwear wicks away the sweat, moisture and excess heat to the outside, preventing overheating or getting cold effect. Being Windproof and breathable are certainly best features of this product
Gentle knitwear. Its technical features - its durability beats its performance - a nice to touch material, which is exceptionally woman-skin friendly.
Durability. Additional Cubic Guard valor is the strength and elasticity of its fibers which don't lose their properties even after intensive use.
The colours dont'fade. The material is resistant to the UV exposure.
Non-allergenic. The material doesn't cause any abrasions and is a hostile environment for the fungi and bacteria to grow.
Features
- has lattice structure,
- skin friendly,
- insulates well from the wind and cold,
- breathes well,
- is windproof,
- guarantees thermal comfort,
- wicks away moisture and heat,
- protects the body against overheating,
- protects the body against the cold,
- dries quickly,
- preserves colours,
- is non-allergenic.

Composition: Polyester 100%.
Weight: 210g /m2
Women's bomber jacket
| | | | | | |
| --- | --- | --- | --- | --- | --- |
| Size | XS | S | M | L | XL |
| Height | 158 - 164 | 160 - 164 | 165 - 170 | 171 - 178 | 174 - 180 |
| Bust | 78 - 86 | 86 - 92 | 92 - 98 | 98 - 106 | 106 - 112 |
| Waist | 58 - 63 | 61 - 66 | 67 - 72 | 73 - 80 | 78 - 83 |
| Sleeve length | 56 | 58 | 60 | 62 | 64 |
| The length of the sweatshirt | 62 | 64 | 66 | 68 | 70 |