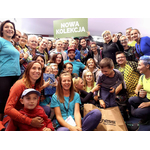 Znacie piosenkę Kultu ze słowami "Ten pociąg nie pojedzie, jeśli Ty w nim nie będziesz"?
Dokładnie, tak jest! MY możemy stawać na głowie i wymyślać najnowszej generacji skafandry biegowe, ale póki TY nie wsiądziesz do naszego statku, to – cała para w gwizdek.
Bo nasza obecność w Krynicy-Zdrój to wyjście z świata wirtualnego, do realnego. To spotkanie oko w oko, uścisk dłoni i wymiana spojrzeń, którą ciężko uchwycić na ekranie komputera. Lubimy to bardzo!
W większości jesteśmy ludźmi "nowych czasów" i codzienne obcowanie z klawiaturą nie jest dla nas niczym nadzwyczajnym. Wręcz przeciwnie – to masa możliwości. Ale musimy pamiętać, że za tym urządzeniem siedzi człowiek.
JA – TY – ONA – ON.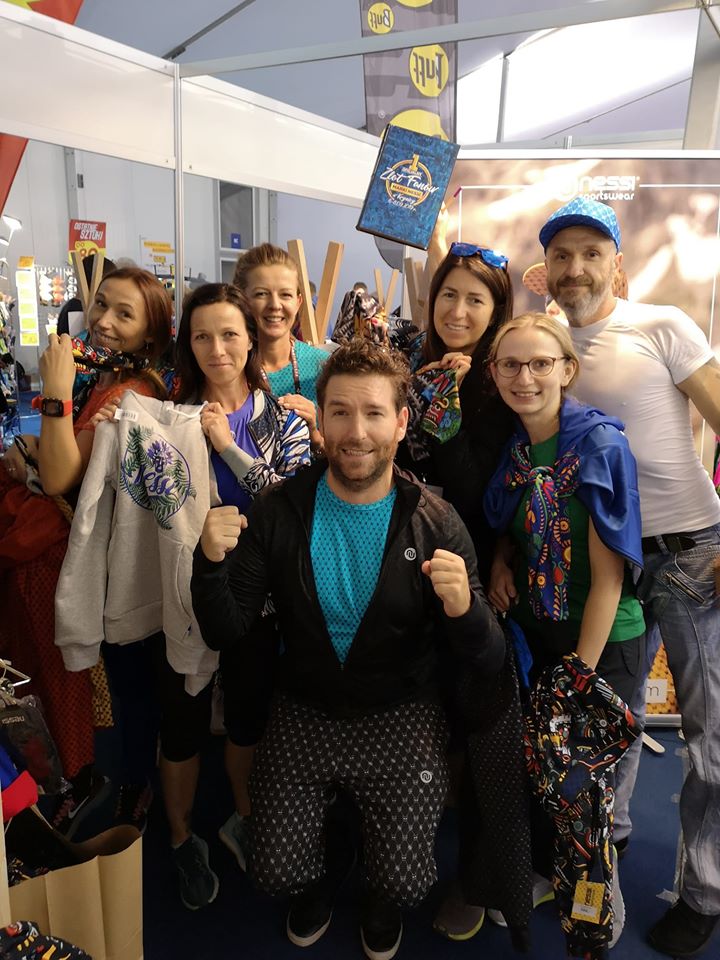 Jesteśmy z krwi i kości, mamy uczucia, twarz!, a przede wszystkim (chyba się nie pomylimy), jesteśmy zwierzętami stadnymi (przepraszając za bezpośredniość). Dokładając do tego świat sportu, który z założenia składa się z rzeczy zawodników, drużyn i teamów – dążymy do wspólnego spędzania czasu, przeżywania sukcesów i porażek – razem. Bo oczywiście można wybrać się na długi, górski 100km bieg, jak to teraz czyni nasza Asia z Nessi Aktywnie. Ultramaraton, w którym człowiek walczy sam na sam ze sobą. Ale ostatecznie dziewczyna wie, że tam na mecie czekamy My. Jej wierni kibice.
Czym byłoby eksplorowanie nowych miejsc, gdyby nie możliwość podzielenia się z najbliższymi swoimi emocjami?

Czym jest wspólny posiłek zjedzony przy jednym stole?
Dlatego powracając na Festiwal Biegowy – jesteśmy tu i my. Jako Nessi Team i personalnie – jako Wojtek, Norbert, Żaneta, Kana, Gosia,... Możecie śmiało podejść do nas, uśmiechnąć się, zagadać. Jesteśmy tylko i aż ludźmi. I stresujemy się tak samo jak Wy, a może jeszcze bardziej. Bo przywieźliśmy ze sobą swoje dzieci w postaci Nowej Kolekcji. Wystawiamy je po raz pierwszy na Waszą opinię.
Dzisiaj 2 dzień targów, więc emocje debiutu lekko opadły. Przypuszczamy, że większość biegaczy dotarła już na miejsce, odebrała pakiety i zwiedziła Expo. Początkowy młyn, związany ze startem Festiwalu, gdzie każdy chce wszystko zobaczyć, przejść przez wszystkie zakamarki stworzone przez Organizatora, dotknąć i zobaczyć – powoli ustępuje. Teraz każdy skupia się na swoich startach i już na spokojnie zwiedza i podejmuje decyzje zakupowe. Zapraszamy zatem na nasze stoisko, którego nie sposób ominąć. Tu możecie nie tylko nabyć nowy skafander biegowy, ale także dowiedzieć się – kim tak naprawdę jesteśmy. Ciekawi jesteśmy Waszych wrażeń, opinii i recenzji.
Dajcie znać, a My tymczasem zabieramy się do pracy... chociaż podobno, jak człowiek robi to co lubi (i kocha), to nigdy nie jest w pracy! I tego będziemy się trzymać!
Do zobaczenia!