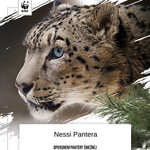 Wiele osób zarzuca Halloween, że to święto nie nasze, nie polskie. Że zadomowiło się na naszym podwórku zupełnie nieproszone. Wiele osób nie kultywuje chodzenia po domach z głośnym okrzykiem "cukierek, albo psikus". Rozumiemy to i szanujemy.
Sami mamy jednak do całej sytuacji chyba dość zdrowe podejście.
Halloween kojarzy się ze zmrokiem, upiorami, czernią. My zdecydowanie chcemy pokolorować ten czas! Zaprosić do naszego świata, w towarzystwie azteckich masek, zwierzęcych printów, kolorowej mosaicy, niosących szczęście paproci..

Jeżeli Święto Duchów przyszło do nas zza wielkiej wody, to dlaczego nie możemy nadać mu nuty swojego charakteru?!
Taki też impuls narodził akcję NOCNYCH ŁOWÓW odbywającą się między 23-30 października 2019r., czyli w okresie okołohalloweenowym.
Wszystko byłoby standardową promocją wyprzedażową, gdyby nie mały, ale jakże ważny szczegół...
Start Nocnych Łowów zbiegł się w czasie z Międzynarodowym Dniem Pantery Śnieżnej.
Nie jest przypadkiem w naszej ofercie pojawiły się legginsy Panther.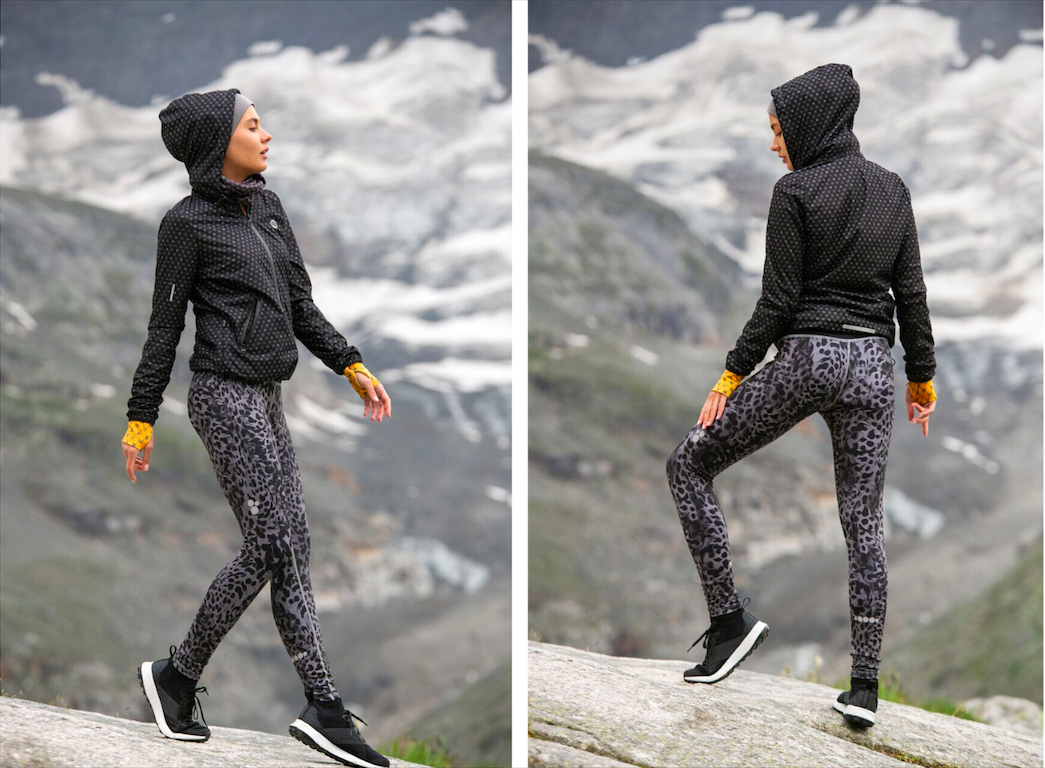 Na świecie żyje już tylko ok. 4000 tych pięknych zwierząt. Wykorzystując ich ducha w naszych produktach, podjęliśmy decyzję, że cały zysk z wczorajszej akcji przeznaczymy na symboliczną adopcję Pantery.

Dzięki Waszemu zaangażowaniu, przekazana kwota na ochronę tego gatunku nie jest symboliczna, za co Wam mocno dziękujemy!
Jesteśmy podekscytowani, że zostaliśmy razem z Wami, wirtualnymi opiekunami tych pięknych kotów. Z pełną premedytacją nie informowaliśmy o naszych zamiarach przed akcją, aby nikt nie posądził nas o podbijanie sobie sprzedaży. Jako marka odpowiedzialna społecznie, jeśli tylko warunki nam pozwalają, staramy się wspierać tego typu przedsięwzięcia.

2 lata temu zakupiliśmy 20 budek lęgowych dla Puchaczy, z czego jedną z nich powiesiliśmy na naszym drzewie. Już wkrótce sprawdzimy czy jakaś sowa się tam nie wprowadziła.

Dziękujemy, za Wasz wkład w tego typu akcje i mamy nadzieje, że nasza pomoc będzie miała znaczący wpływ na ochronę gatunków zagrożonych.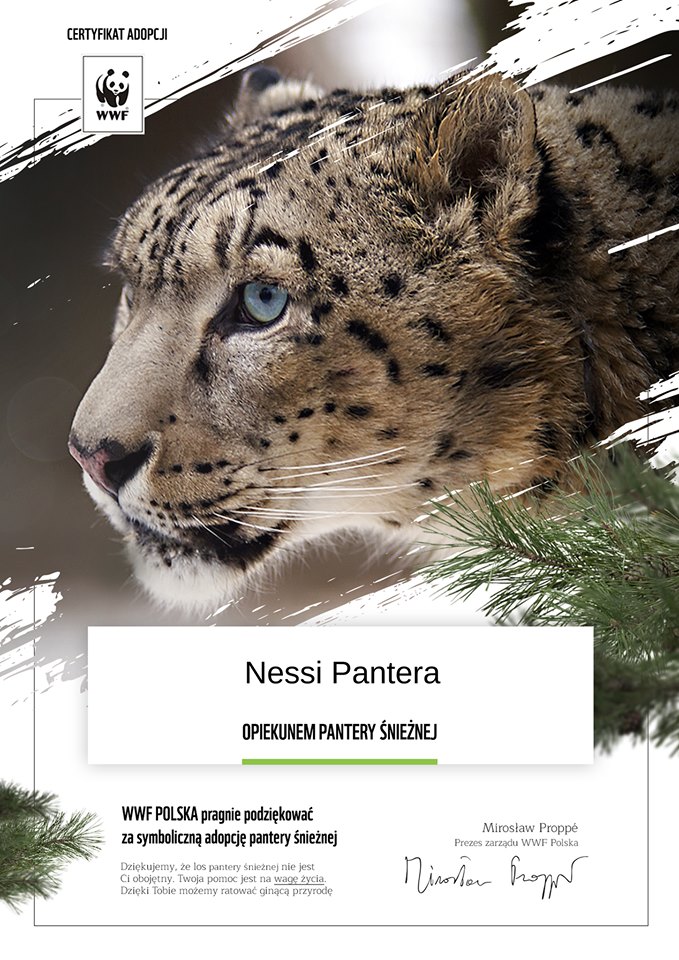 PS. Każdy może naprawdę małą kwotą wesprzeć ochronę nie tylko Pantery Śnieżnej, do czego z całego serca Was zachęcamy.