Podobno w listopadzie częściej niż w pozostałych miesiącach - cierpimy na chandrę i szybciej dopada nas przygnębienie. Dni są krótkie, ponure, a pogoda często nie nastraja zbyt optymistycznie.
Jednak mamy na to sposób i ruszamy z nową - listopadową akcją #jestemsuper
Gdzie – na grupie Nessi Aktywnie.
Odwiedź nas i odważ się!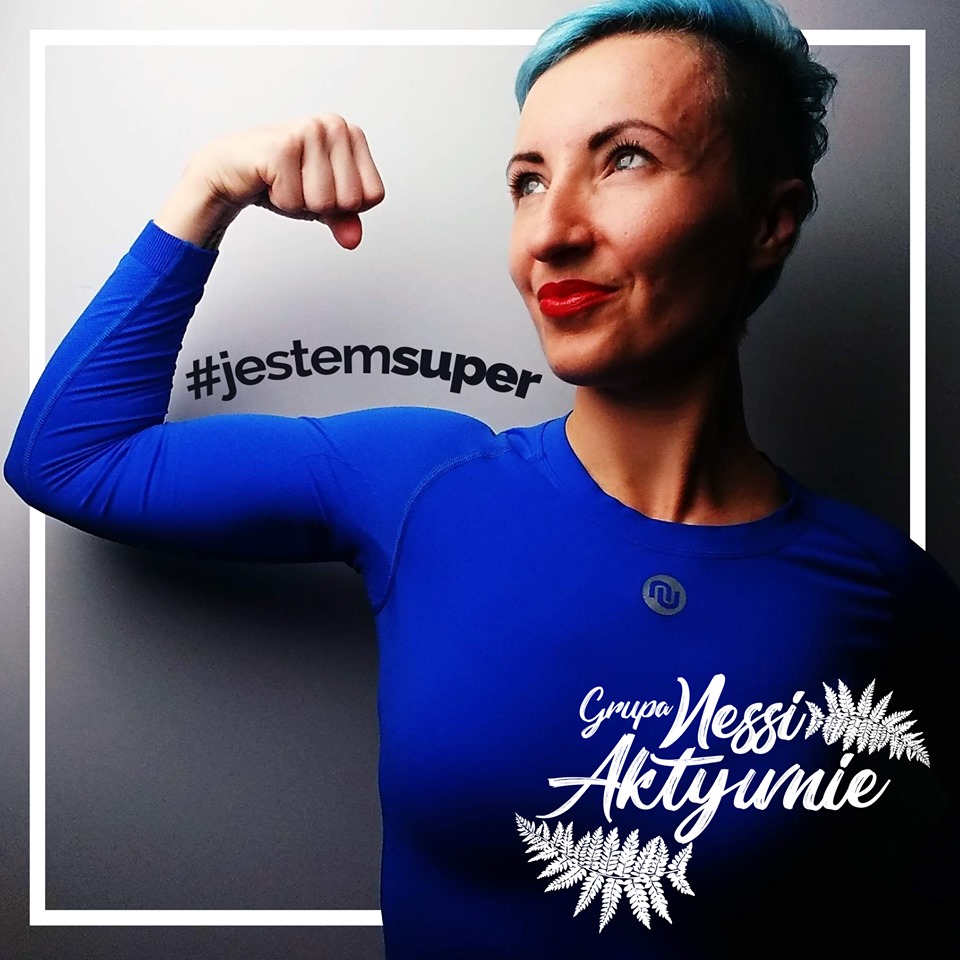 Przez cały miesiąc będziemy dbać o swój dobry nastrój i ładować się pozytywną energią. Będziemy walczyć o lepszą siebie, budować motywację i wiarę we własne możliwości, a jeśli pomożemy komuś jeszcze, zainspirujemy, zmotywujemy - to będzie to NASZ wspólny podwójny sukces.
A W JAKI SPOSÓB?
Wielu psychologów i trenerów mentalnych uważa, że nasz umysł można zaprogramować. Jeśli tylko każdego dnia, będziemy pozytywnie myśleć i powtarzać sobie te dobre myśli - to uwierzcie mi - możemy zdziałać cuda.
A jeszcze lepiej stanąć przed lustrem, spojrzeć sobie głęboko w oczy i powiedzieć głośno od serca "Jestem Super, bo..." Usłysz swoje słowa i prawdziwie uśmiechnij do siebie!
Dlatego zadanie jest proste:
Udostępnij na naszej grupie zdjęcie, na którym pokazujesz swoją siłę
W poście napisz - dlaczego JESTEŚ SUPER - liczymy na waszą kreatywność ( np. bo jestem super mamą, bo umiem wybaczać, bo wstałam o 4:30 żeby pójść na trening, bo mimo okropnej pogody nie odpuściłam, bo postanowiłam nie jeść słodyczy przez tydzień i wytrzymałam, bo mam dobre serce itd.itp.)
Nie zapomnij dodać hashtag #jestemsuper
Odważ się!