Bike shorts with braces Cornflowers and Bumblebees - KSK-1VP
BIKE SHORTS WITH BRACES
CORNFLOWERS AND BUMBLEBEES
Product code: KSK-1VP
Color: Multicolored
Sex: Woman
Cycling shorts
One-of-a-kind and unique design, perfect fit. Feel real comfort and comfiness during cycling workouts.
Perfect fit

The shorts are made of a special and innovative LYCRA® XTRA LIFE ™ fabric, thanks to which they are elastic and stretch in 4 directions, which results in a perfect fit to the silhouette. The structure of the material supports muscles, blood circulation and regeneration. The flat seams and panel sewing, provide comfort and comfiness while cycling. The leg sleeves are finished with a wide silicone band that prevents curling. The tape is elastic, pressure-free and delicate for the skin.
HI-TECH insert
Shorts are equipped with a high-quality carbon-gel pad. More details about its properties can be found in the TECHNOLOGY tab
Breathable braces
The shorts have very durable and at the same time delicate for skin braces with an innovative Brisk Soft fabric. This fabric quickly wicks moisture away, so you will quickly forget what abrasions are. The braces prevent the shorts from moving around while riding.

Cornflowers and Bumblebees
We proudly present the meadow where azure cornflowers and round bumblebees rule. This meadow is enchanting with its delicate flowers, in the misty shade of azure, and so, gain a 3D effect since they were originally embroidered in the material.
TECHNOLOGIES
Application - Road cycling, MTB.
Distance - long distances.
Density - 120 kg / m³.
Thickness of the insert - 16 mm.
Layers - 4.
For maximum comfort the shorts have a sewn in insert made of microfiber filled with foams of various shapes and high density. This is one of the most innovative inserts created for women. Thanks to the thermoforming, the obtained shape facilitated a perfect fit to the female anatomy. It has been tested and improved by women to achieve the highest quality product. Additional wings provide a better fit, which helps to avoid irritation.
The insert has many innovative solutions:
FOUR LAYERS FOR A BETTER COMFORT.
B-Elastic - layer 1 - microfibre with high elasticity made of micro-polyimide. It behaves like a second skin. It reduces the effect of overheating and prevents excessive sweating. Stretchable in 4 directions.
Coolmax - layer 2 - High-tech Coolmax fibers allow moisture to be drained from the body, providing excellent thermoregulation. It dries quickly.

Carbon - layer 3 - antistatic activity of yarn with coal, causes that electric charges generated and accumulated during physical activity are absorbed and dispersed, which gives a very long bacteriostatic effect. At the same time, this fabric wicks away moisture quickly, which improves the optimal body temperature.

Dry-Tex - layer 4 - breathable and stretchy fabric in 4 directions, adapts perfectly to the shape of cycling pants. Provides maximum comfort.
GEL AND VIBRATION ABSORPTION

Gel technology - the gel used in the insert provides maximum protection, cushioning for shock absorption. It neutralizes any negative vibrations caused while cycling. It is non-toxic and skin-friendly. It is resistant to wear and tear and temperature changes. It is flexible and perfectly breathable thanks to special pores in its structure.

High density 120 kg / m³ foam for cushioning and protection against impact and vibrations for maximum efficiency and comfort. - Innovative perforated Hi-Density TRS sponge with 5 mm holes for maximum ventilation and breathability.

La Fonte Shock Absorption Technology - is a unique system of shock absorption, neutralizing any negative vibrations. The insert absorbs more than 90% of the energy generated during cycling throughout its life cycle. The insert is resistant to pressure and does not deform. It is durable, soft, flexible and breathes very well.
ANTIBACTERIALITY AND HYGIENE

Polygiene is a patented innovative and anti-microbial technology that uses silver ions to inhibit bacterial growth. Polygiene provides long-lasting bacterial protection of the insert, which prevents the insert from catching unpleasant odors.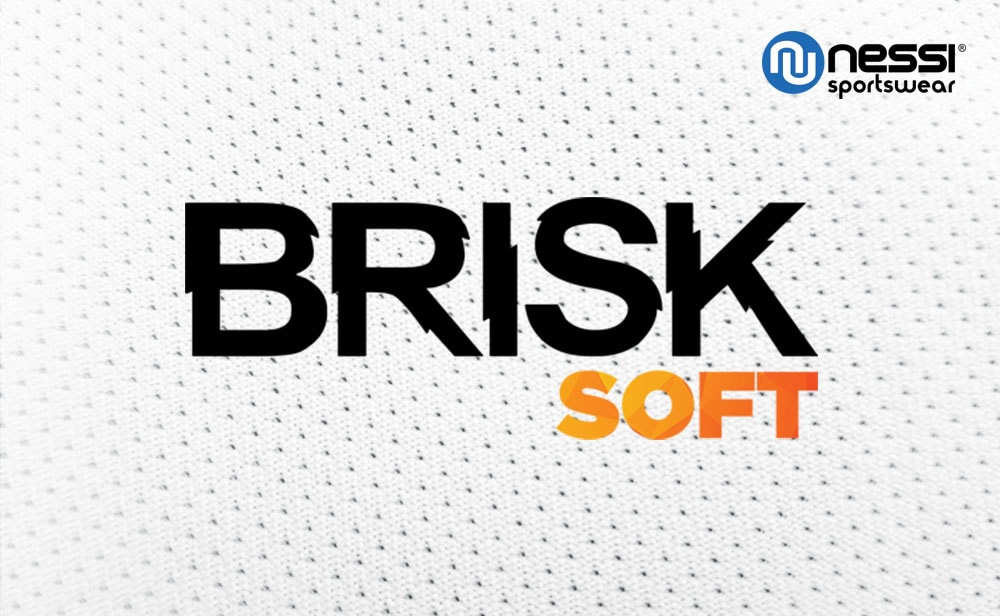 Brisk Soft
The material with the smallest weave, which makes it very durable and at the same time delicate for the skin. The fabric is resistant to sunlight. Brisk Soft does not absorb moisture and only transports it outside, distributing it instantly because it is as large as possible. As a result, moisture evaporates faster and clothing stays dry.
Weight: 135 g/m2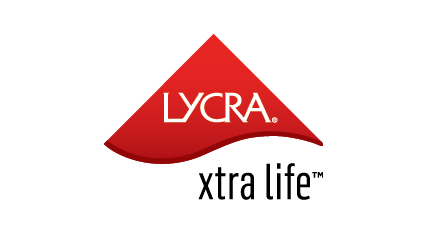 Composition: 78% poliester, 22% elastan.
Weight: 190 g/m2
Cycling shorts
| | | | | | | |
| --- | --- | --- | --- | --- | --- | --- |
| Size | XXS | XS | S | M | L | XL |
| Height | 152-160 | 156-162 | 160-168 | 164-172 | 166-178 | 166-178 |
| Waist | 55-60 | 60-65 | 65-68 | 68-74 | 74-82 | 82-87 |
| Hips | 78-84 | 84-91 | 91-98 | 98-105 | 105-112 | 112- 119 |